Who Would You Rather... AOL vs. Yahoo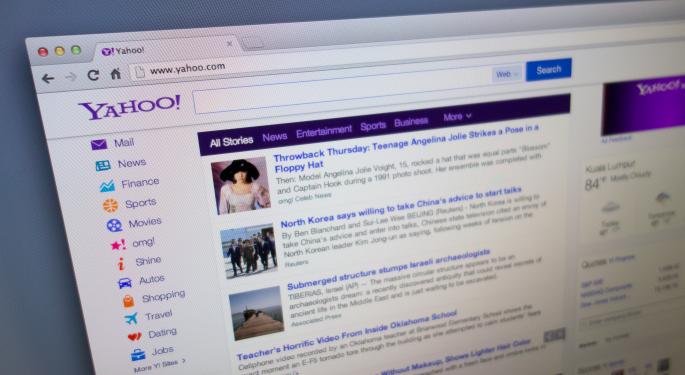 They were both once the darlings of the tech boom of the late 1990s. America Online (NYSE: AOL) was going to connect the world to the Internet and Yahoo! (NASDAQ: YHOO) was going to help the world connect and find everything they were looking for on the Internet. How times have changed.
Both big tech companies have undergone recent re-brandings. AOL has re-positioned itself as a content producer, most notably with its acquisition of news blog website, The Huffington Post. Yahoo! has also dived more heavily into the content production business, producing several news and gossip shows, along with a continuous news feed on its home page. When it comes to these former titans of the internet – who'd you rather?
In the mid to late 1990s, AOL was king of the Internet. The company was once the preferred Internet portal for an estimated 30 million subscribers. AOL earned such profits that it was able to merge with publishing powerhouse Time Warner (NYSE: TWX) in 2000.
Related: Who Would You Rather Be... Bill Gates Or Warren Buffett?
The merger was not productive and after being spun off from Time in 2009, AOL refocused its company on content production. Besides the Huffington Post, AOL is now owner of such internet properties as TechCrunch, Engadget, Moviefone and MapQuest.
AOL has been on solid ground over the past two years after hitting a recent low in August 2011 – closing at just $11.19. The stock has since rebounded impressively and currently trades in the range of $44 per share.
Yahoo! has also had a tumultuous history. The company began in the early 1990s and built itself as a search engine and email hosting company. After being decisively eclipsed by Google (NASDAQ: GOOG) in the early 2000s, Yahoo was the subject of take-over rumors in 2008, which would have seen Microsoft (NASDAQ: MSFT) acquire the company for roughly $44.6 billion. The unsolicited bid was rejected with company executives saying that the bid "undervalued" the company.
Two years later, Yahoo! was worth only about half the amount of the takeover bid. The reverberations of this decision caused Yahoo! to replace its CEO in 2009. CEO Jerry Yang's replacement, Carol Bartz, only lasted a couple of years on the job before she too was replaced. The fate of Yahoo! is now in the hands of former Google executive Marissa Mayer, who was named CEO in 2012. Yahoo! is now a home to a diverse suit of web-based offerings including social groups, email, data storage, content, games and commerce.
Over the past three years, Yahoo! has traded in a relatively narrow range of about $12.00 to $16.50, until late 2012 when the stock really began to pick up steam. 2013 has been a particularly good year for the company from a stock price perspective. Beginning the year at $20.01, Yahoo!'s stock price has soared to over $35 in recent trading.
It seems that these two once-wounded tech giants are once again finding their footing. Time will tell if the turnarounds are for real or just temporary upsurges for a sinking ship. But for now, both companies are seeing solid upswings in their stock prices.
So, who would you rather?
Posted-In: Markets Tech General Best of Benzinga
View Comments and Join the Discussion!