More Evidence Housing Market Is Turning Cold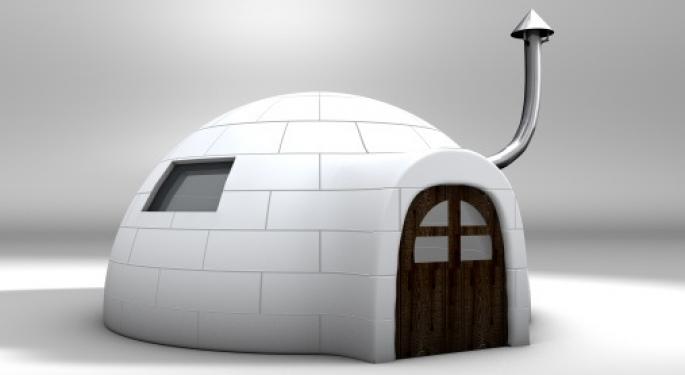 This phenomenon is currently taking place in the U.S. housing market—the home buyers are shying away. According to the National Association of Realtors, sales for existing (already built) homes declined for the second consecutive month in October. For that month, first-time home buyers only accounted for 28% of the existing home sales in the U.S. housing market. This amount is equal to September and lower than October of 2012, when first-time home buyers made up 31% of all existing home sales. (Source: "October Existing-Home Sales Cool but Low Inventory Drives Prices," National Association of Realtors web site, November 9, 2013.)

The reason this is happening is because the mortgage rates are continuously increasing. In October, the Freddie Mac 30-year fixed mortgage rate was 4.19%, while this rate was 3.38% a year ago—an increase of 24%.

Sadly, rates are expected to increase further. In a statement, the Federal Reserve implied that it might be moving ahead with the tapering of quantitative easing in the upcoming months, though no date was provided; when we heard something similar in May, we saw an increase in bonds yield, which mortgage rates are highly correlated upon. This time will be no different.

As the mortgage rates start to increase, it becomes increasingly difficult to own a home. I am not the only one saying this: Lawrence Yun, chief economist for the National Association of Realtors, agrees with this notion as well. While presenting the existing homes sales report he said that "The erosion in buying power is dampening home sales."(Source: Ibid.)

With all this in mind; I remain skeptical of the U.S. housing market. My reasoning is very simple: if home buyers don't come in and buy, where will the homes that are on market go? One would say investors can buy them up, but I ask how much they can actually buy.

If the home buyers keep shying away from the housing market; we will see homes staying on the market for an extended period of time. I wouldn't be surprised if the sellers start to lower their prices.

As the housing market shows sign of stress, I continue to keep a bearish view on homebuilder stocks. They are very dependent on the housing market; if it faces a slowdown, it will have an impact on their sales and profits, and their stock prices will ultimately reflect this.

This article More Evidence Housing Market Is Turning Cold was originally published at Daily Gains Letter
The preceding article is from one of our external contributors. It does not represent the opinion of Benzinga and has not been edited.
Posted-In: Markets Trading Ideas
View Comments and Join the Discussion!