Who Would You Rather… Facebook vs. Twitter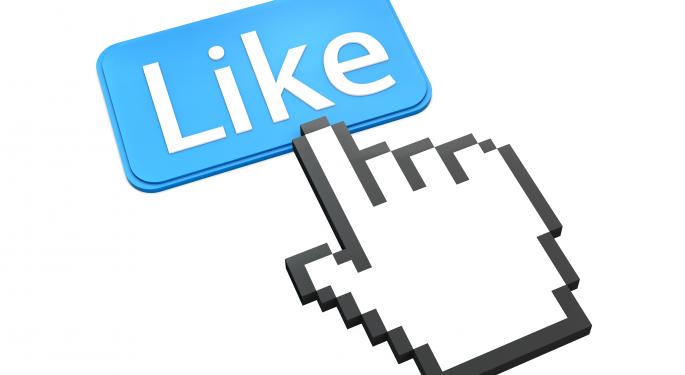 The nature of the stock market in general is one of competition, but certain sectors of the market are rife with some of the stiffest competition imaginable. As companies jockey for position on the Wall Street ticker, investors try to decide which ones will make the best investments with which to pad their portfolios.
So with that in mind we would like to offer the following query as part of our series: who would you rather invest in... Facebook (NASDAQ: FB) or Twitter (NYSE: TWTR)?
Which social networking platform is truly the better one? The answer to that new millennium query is obviously dependent upon whom you ask, but if you happen to be asking someone in the financial world, then the answer would probably depend on which stock is the better investment.
The two are relatively similar in several ways, not the least of which is the fact that they are both multibillion dollar companies that show consistently strong returns and seem like they are going to be around for the long haul. But when you get down to brass tacks – or the truly better investment – you will probably want to go with Facebook.
Believe it or not there was a time when Facebook was not profitable. Yes, way back before Facebook became a publicly-traded company in February of 2012, it was but a billion dollar paperweight to Wall Street investors. The company has since generated a $117 billion market value, which is significantly higher than that of Twitter and as 2013 comes to a close, Facebook so far this year has generated just over $5 billion in sales compared to $422 million for Twitter.
Related: Who Would You Rather... Nike or Adidas?
As if that were not enough, Facebook has implemented a number of features and products that promise to make the company even more of a shiny toy for advertisers, one of the most prominent being its new mobile app called Home. Facebook has also made more than one-tenth of its total revenue from subscriber payments and fees, things that Twitter simply has not done nor have they shown any indication to undertake. Oh, and it recently purchased Instagram – an online social network for photo- and video-sharing – which will almost certainly prove to be another very profitable stream of revenue for the company.
Twitter has made a concerted effort to innovate and increase its profitability. It recently launched Twitter #Music, a music discovery app for iPhone that was expected to be a boost for the company's revenue generating efforts, but has yet to generate much to this point. Leaders in the internet music game like Pandora (NYSE: P) and Apple (NASDAQ: APPL) seem to have that market on lockdown for the time being, with no serious threats of competition from anyone, least of all Twitter.
As far as long-term tech stocks go, there still is no investment quite like good old Google (NASDAQ: GOOG), but we're not talking about Google here, are we?
When it comes to investing in either of the two leading online social network companies, Facebook or Twitter, Facebook is far and away the better choice.
Posted-In: Markets Personal Finance General Best of Benzinga
View Comments and Join the Discussion!