Set It And Forget It: Picks For Long-term Investing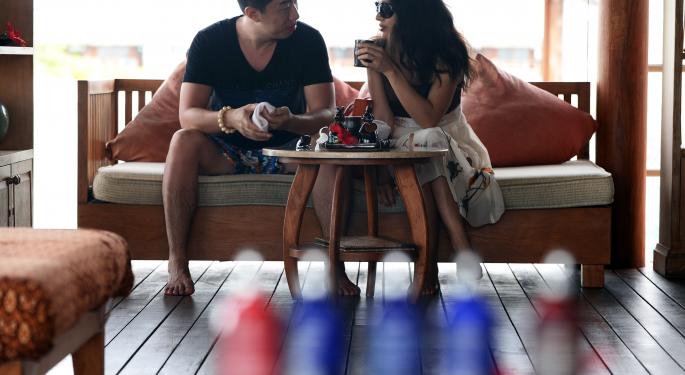 When there is as much volatility in the market as there is right now, it seems sometimes like no one wants to invest long-term. While there are good reasons for not wanting to make long-term investments, there are just as many good reason for wanting to.
There are opportunities all over the market during times like these, for the very reason that people think there aren't; because no one else wants to invest in those kinds of stocks right now.
Tradition would have you believe you should use dollar-cost averaging or a system of market timing that is more complex than most are used to. But finding good long-term stocks means finding companies that are in a position to trend for at least ten years.
So what are some of the better long-term investment picks to consider before 2013 comes to a close? According to analysts, the following companies are among the better bets:
O'Reilly Automotive (NASDAQ: ORLY). The quality of automobiles coming off the assembly lines is getting better and better with each passing model year -- and with that higher quality comes the propensity for Americans to own and drive their cars for longer periods of time than in years past.
But no matter how good the quality is there is always going to be a need for auto parts with any car on a long enough timeline. What sets O'Reilly apart from other big contenders like Napa Auto Parts (NYSE: GPC) or Pep Boys (NYSE: PBY) is that O'Reilly has a unique model for selling to both traditional customers as well as to professional garages. It is expected the company will see between five and six percent growth over the next five to eight years.
3M Co. (NYSE: MMM). A company with a household name, 3M has over 55,000 products in production and sells them in more than 200 countries around the world. Throughout its history, 3M has built a reputation for innovation, with about 6 percent of the company's revenue being spent on research and development. It has also paid a dividend annually for nearly 100 consecutive years, and more than half of those years have seen the dividend raised despite major economic setbacks.
Twenty-First Century Fox (NASDAQ: FOXA). It is easy to see this particular pick as a no-brainer, even though many of the best investors still tend to overlook it. 21st Century Fox's bread and butter businesses include Fox News and Fox Sports, and its revenues are expected to rise significantly over the next decade as the company starts charging more to cable providers for its channels and services.
Hershey (NYSE: HSY). One of the leaders in chocolate industry, Hershey annually generates upwards of $1 billion -- and uses that money to pay for expansion, to increase its dividend and to purchase back stock. But experts say there is still room for growth and the company has shown savvy in venturing into other markets. It is projected Hershey will see between 12 and 16 percent growth over the next three to five years.
Posted-In: automotive sector candies chocolate Confectioners Industry entertainment Fox News Fox SportsMarkets Best of Benzinga
View Comments and Join the Discussion!