Why There May Be More Easy Money to Come in 2014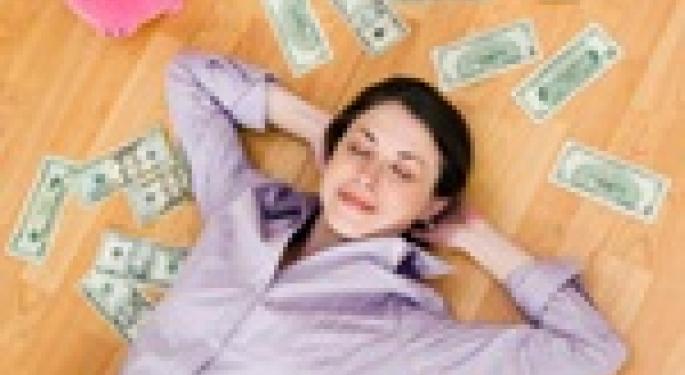 Whoopee for Wall Street, investors, and the stock market!
No, I'm not "celebrating" the resolution of the government impasse or debt ceiling issues, but rather the expectations that the easy money may continue to flow.
As widely expected, Janet Yellen will become the next Federal Reserve chairman, replacing fellow easy money supporter Ben Bernanke when he says good riddance to the Federal Reserve in January.
With Yellen to become the first female chairman of the most powerful—but broke—central bank in the world, as far as the quantitative easing currently under debate, it will likely remain status quo. If this happens, then expect the easy money to continue to drive up stocks in 2014. You could continue to make tons of money by simply adding to existing stock positions.
Yellen is a big believer in using the government and the Federal Reserve to drive the economy, even as it's becoming obvious that Bernanke's strategy has largely failed. The economy, housing market, and the jobs market have strengthened, but this all cost trillions of dollars. And to make matters worse, the country's economy continues to move along at a lackluster pace. There are also limited jobs out there for the 21 million Americans struggling to put food on the table.
This means that Yellen likely won't ease off on the bond buying stimulus as fast as previous favorite Larry Summers would have if he decided to keep his name in the running for the Federal Reserve head.
In my view, the appointment of a Bernanke clone is worrisome. Hey, maybe she will be different in leading the charge, versus her current position as vice chairman of the Federal Reserve. If not, then all I can say is the country is in trouble—or should I say the future generations of Americans are in trouble.
Simply following the same Federal Reserve strategy pushed by Bernanke doesn't make sense. It's time for the Federal Reserve to rein in some of the easy money its putting forth to avoid future problems down the road as interest rates rise.
But maybe Yellen will surprise the market; maybe she will do things a bit differently from what the market is expecting, as she is an academic widely known to be quite astute on the labor market and what makes the economy tick. Perhaps she will see things from a different perspective than Bernanke.
In any case, I have a few pointers for Yellen as she gets set to take control:
1) Don't listen to Bernanke as he prepares his exit statement and provide some fresh ideas that don't look like they came from Bernanke's desk;
2) Think about the future generations when considering your strategy; and
3) Understand the current Federal Reserve policy is not working.
If Yellen decides to ignore this advice and keep the money printing press going at full speed, then it may just be all about the easy money again for investors. In this case, look to stay in the markets and load up on equities or consider adding to existing positions, as there will likely be more gains to come in 2014.
This article Why There May Be More Easy Money to Come in 2014 was originally published at Investment Contrarians
The preceding article is from one of our external contributors. It does not represent the opinion of Benzinga and has not been edited.
Posted-In: Markets Trading Ideas
View Comments and Join the Discussion!