How to Profit When Other Investors Slip Up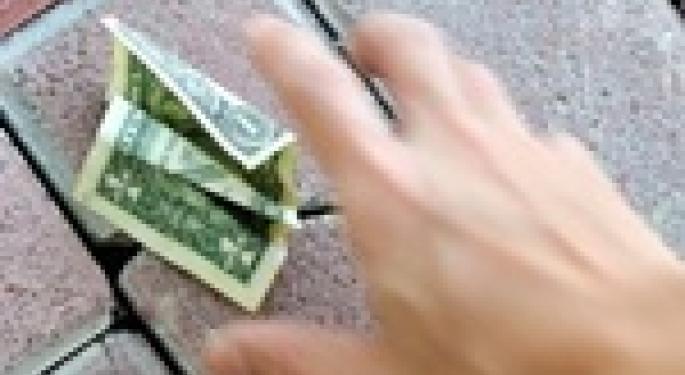 When talking to a friend of mine the other day, he brought up a common misconception; he thinks that it's been impossible to make money in the stock market over the past 10 or 15 years.
After he told me his investment strategy, it was clear that the problem was with his approach and not with the opportunities available to investors.
For investors who focus on the long-term horizon, one of the best approaches is to incorporate the investment strategy of the greatest investor of all time: Warren Buffett. At the core, his investment strategy is exactly the same as mine: "Be fearful when others are greedy, and be greedy when others are fearful."
What do most investors do wrong when it comes to forming a profitable investment strategy?
The average investor does the exact opposite of what is needed to have a successful long-term investment strategy. By letting emotions get in the way of logic and reason, people panic at the bottom and get caught up in the frenzy at the top of the market.
Let's take a look at the S&P 500 as an example. Many investors sell their stocks during times when the S&P 500 is crashing out of panic that perhaps the economy will crash too—or maybe they're worried that the world is going to end. Either way, the response is irrational panic. This is precisely when one should consider buying into the S&P 500 and stocks in general, taking advantage of this investment opportunity.
Chart courtesy of www.StockCharts.com
Above is the S&P 500 monthly chart going back to 1999. When you think about it, the S&P 500 has doubled not once, but twice during this past decade, from the bottom in 2002 until the S&P 500 peaked in 2007 and from the bottom in 2009 until today.
During the panic of 2009, what was Warren Buffet's investment strategy? To look for outstanding opportunities in solid companies that would emerge stronger out of any pullback—and he found them. Any investor could have made these same investments; they were just the companies we all know about it.
Not only did his investment strategy initiate new positions, but it added to long-term holdings. He did what every successful investor does: he bought when others were selling and he sold when others were buying.
I was a senior trader at a large international hedge fund, and the positions that were the most profitable had the same basic core investment strategy, only we had a much shorter time period. Professional investors are looking for a misallocation between the current market price and the long-term valuation of an asset.
Taking a look at a chart of the S&P 500 above, note the circled areas of the relative strength index (RSI). During periods of extreme optimism and pessimism, the market moves far beyond rational levels and enters into an overbought or oversold condition, which is what the circled areas are denoting.
Now, just because the RSI for the S&P 500 is indicating overbought or oversold, that does not guarantee the S&P 500 will always reverse. But if you were to combine this indicator with other information, you could develop an investment strategy to determine whether or not it is a good time to be buying or selling.
Obviously, I can't advise each reader on what their optimal investment strategy is, but my own opinion is that at this moment, I would certainly not be initiating new positions in the S&P 500. In fact, I would look to begin taking profits.
While there are some technical reasons, I am worried that there are some fundamental issues with the S&P 500, not to mention the fiasco that's occurring in Washington.
The main takeaway point I want to leave you with is that over the long-term, if you develop an investment strategy that looks to move contrary to the general public, generally speaking, you should increase your odds of success. Much like shopping for an item in a store, I would prefer to wait until the item is on sale.
This article How to Profit When Other Investors Slip Up was originally published at Investment Contrarians
The preceding article is from one of our external contributors. It does not represent the opinion of Benzinga and has not been edited.
Posted-In: Markets Trading Ideas
View Comments and Join the Discussion!