Why The Smart Money Points To Spherix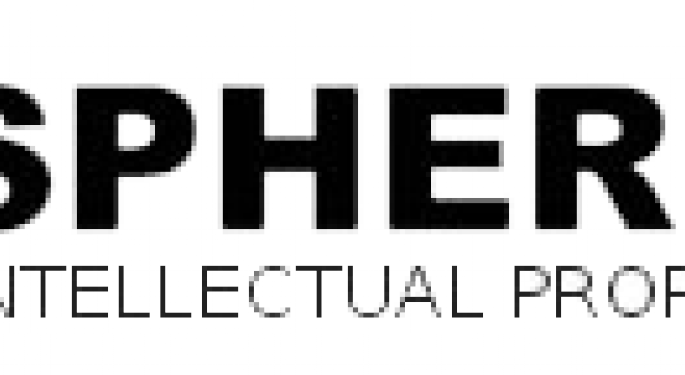 As the Intellectual Property (IP) industry continues to post exceptional growth rate figures the number of investors looking for exposure is rising. The difficulty that many investors have however is in identifying companies that are likely to match, or beat, the industry growth. One way of doing so is in following the "smart" institutional money and at present one company that stands out under this analysis is Spherix (SPEX).
What Is Spherix?
Prior to December last year Spherix was mainly involved in biotechnology research and development. Through its company Biospherics, Spherix developed, manufactured and licensed primarily nutritional supplements. Concurrent to this, the company ran a regulatory and technology consulting business called Spherix Consulting. In December 2012, Spherix sold Spherix consulting and reassessed its operational strategy. On December 27, the company formed a new wholly owned subsidiary called Nuta Technology Corp. Spherix now focuses on two distinctive operations. The first is research and development through Biospherics. The second, and what the company now classes as its primary operational focus, is IP monetization through Nuta.
Why Spherix?
As mentioned, investment in the IP industry can be difficult. The industry itself is relatively simple: A company purchases a portfolio of patents and then seeks to monetize these patents by filing patent infringement cases against other companies it deems to be infringing upon the portfolio. Sometimes both parties reach an out of court settlement, more often than not in the form a licensing agreement. Other times, the case goes in front of a jury and the judicial system decides the outcome. This latter scenario can result in compensation, licensing or, if the plaintiff is unsuccessful, nothing.
While the concept is simple enough, the difficulty is rooted in an investor's inability to accurately judge the value of patents and, in turn, patent portfolios. It can take a team of patent experts huge amounts of time to put valuation estimates on whole portfolios; a resource that the majority of individual investors do not have at their disposal.
There are certain institutions that do have these sorts of resources however, and the transparency of the SEC filing system offers investors an opportunity to base their own investment on that of these institutions.
One such institution is Hudson Bay Capital. Hudson Bay Capital has made large investments this year in a number of IP industry companies including Vringo (VRNG), Worlds (WDDD) and Marathon Patent Group (MARA). On February 13, Hudson Bay Capital announced it had taken a position in Spherix that amounted to 7.4% of the company.
Activity
Spherix has been active in its IP monetization operations in a number of ways since the Hudson Bay Capital investment. The company's first move came on February 15, when it announced its entry into a letter of intent with North South Holdings. North South Holdings owns a portfolio of 224 patents focusing on wireless technology, solar and radio frequency and pharmaceutical technology. On September 10, Spherix announced the closing of this merger.
In addition to the North South merger, Spherix also announced on July 17 that it had entered into an agreement with Rockstar Consortium to acquire a suite of the consortiums patents. Rockstar Consortium comprises a number of technology industry giants including Apple (APPL), Sony (SNE) and Microsoft (MSFT). It owns the Nortel Networks portfolio, which contains more than 4,000 patents reportedly relevant to virtually all telecom and high technology services and devices. On August 21, Spherix announced the closing of this deal, the terms of which detailed a $2M upfront cash payment and a further $1M of Spherix common stock subject to a lockup agreement.
Concerning litigation and results to date, the company filed suits against VTech Telecommunications and Uniden Corporation on September 3. Both suits relate to a number of the patents acquired as part of the Rockstar Consortium deal. Spherix released an update as to the progress of this filing on September 16, announcing Judge Barbara M.G. Lynn would be presiding over both cases. This is significant because she is one of a small number of judges participating in the congressionally created Patent Pilot Program. Congress designed the Patent Pilot Program to simplify patent litigation, and Spherix expects it to speed up the suits. Exposure to the IP industry is traditionally a long-term investment because of the complexity of the trials and the drawn out litigation that results. With these two trials part of the Patent Pilot Program, returns might come sooner than initially expected.
Litigation of the North South portfolio commenced on August 5, with the company announcing the filing of a suit against T-Mobile. Prior to this announcement Spherix announced that North South had reached its first settlement and licensing agreement on its CompuFill portfolio, a portfolio that it acquired in April this year. The announcement stated North South reached the agreement with a leading technology company. This was the first successful monetization relating to North South since Spherix acquired the company, and serves to demonstrate the value of the portfolio. Further litigation involving the portfolio is ongoing.
Recent Financing
On August 20, Spherix announced it had raised $2M in capital through a common stock offering. The $2M came from strategic investors that specialize in the IP industry. This suggests those involved in the industry believe that Spherix stock could be undervalued. Anthony Hayes, the company's CEO, voiced this opinion, saying, "We are very pleased with the success of this capital raise and the expression of confidence from high-quality intellectual property investors." Spherix intends to use the capital raised to continue monetizing its current patent portfolio and seek additional growth opportunities.
Opportunity
The opportunity for investors lies in the upside potential of Spherix stock. The stock of a number of companies in the IP industry has experienced a rapid increase in value as a result of successful patent litigation. With its ongoing North South and Rockstar activity, Spherix stock could do the same.
Conclusion
Assigning potential value to a particular portfolio of patents is all but impossible for the individual investor. This can make investment in the IP industry risky. Investors looking to mitigate some of this risk can follow the smart money and invest where institutions are willing to place their capital. In Spherix, investors have an opportunity to buy a company that has the financial support of a number of institutions including Hudson Bay Capital, an organization with a track record of success in this space.
The preceding article is from one of our external contributors. It does not represent the opinion of Benzinga and has not been edited.
Posted-In: Markets Trading Ideas
View Comments and Join the Discussion!