Recent Market Highs a Good Reason to Start Cashing Out?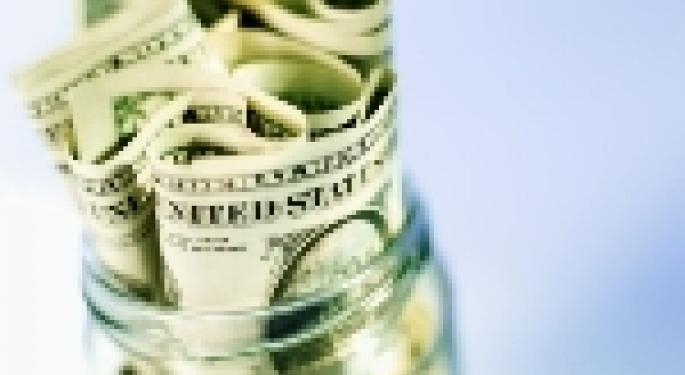 Folks, we are seeing some froth surfacing out there, so consider this your warning.
I'm not sure what's more out of whack: the record highs in the stock market achieved last Wednesday or the $60.00 spike in gold prices to over $1,360 an ounce.
First of all, as I wrote in a previous commentary, I do not like gold at this time as an investment. However, the spike was driven by the Federal Reserve's decision to keep its quantitative easing intact; while the Fed's move placed pressure on the U.S. dollar and allowed the continued flow of easy money into the commodities, the one-day spike was uncalled for.
If I bought gold prior to the spike, I would be selling it now. It's going back to $1,300–$1,325. On Friday afternoon trading, gold plummeted 2.6%, or $35.00, to $1,334.
The move of the stock market to the record highs was also unwarranted, based on the underlying economic and corporate fundamentals.
While I will not use the term "bubble" in my reference to the stock market, I do feel the jump in the stock market provides a good opportunity to sell and either take some profits or dump your losers. In my view, opportunities like this to sell do not happen that often so go ahead.
Look, the stock market is likely not going to crash, but for the time being, I think the upside potential is somewhat limited at this juncture as shown by the selling that followed.
Federal Reserve Bank of St. Louis President James Bullard suggested tapering could begin in October, which seems to contradict what Bernanke was saying. Clearly, we may be seeing some indecision.
Investment guru Warren Buffett suggested that the stock market was "more or less fairly priced now" in an interview with CNBC. (Source: Crippen, A. "Buffett: Stocks now 'more or less fairly priced'," CNBC, September 19, 2013.)
Wells Fargo market strategist Gina Adams is bearish and predicts the S&P 500 will close the year at 1,440, which equates to a 16% stock market correction. (Source: Rosenberg, A., "Stocks are about to plunge, Wells Fargo warns," CNBC, September 20, 2013.)
I disagree with Adams' bearish assessment, but I do feel the upside in the stock market is limited at this point. I believe any upward pop in the stock market will likely be followed by a bout of profit-taking, especially as we approach the end of the year.
So what I suggest is to take some profits and cut some of your losses now.
This article Recent Market Highs a Good Reason to Start Cashing Out? was originally published at Investment Contrarians
The following article is from one of our external contributors. It does not represent the opinion of Benzinga and has not been edited.
Posted-In: Markets Trading Ideas
View Comments and Join the Discussion!