These Two Retail Stock Sectors Will Do Well No Matter What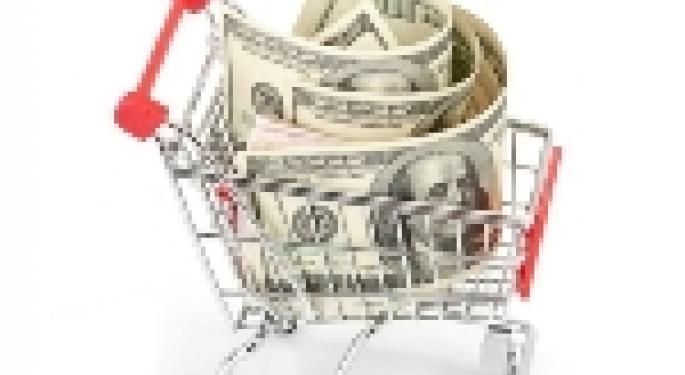 I thought I had heard it all until I read that some rich guy from Manhattan paid $120,000 for a property in the Hamptons. (Source: James, S., "Hamptons bidding war: 1 foot-wide strip goes for $120K," CNBC web site, September 5, 2013.)
Sure, $120,000 for a property there sounds like a deal—until you hear that the property is only a foot wide and 1,800 feet in length and is situated among multimillion-dollar homes. The land is a path that connects some highway to the ocean. So, does this mean the owner of this strip is the only one allowed to use the path?
Maybe he should charge a foot toll and make his money back. Maybe he just likes the fact he can read about himself on CNBC. I'm sure his ego has been stroked.
Whatever the reason, what I'm getting at is that the rich—or the top one to five percent—in this country are not having any issues bringing home the bacon. Why not just give the $120,000 to a charity? Why even print such a trivial story? Maybe the news was light that day, but why not talk about the poor, who can't find jobs, live in dumps, and scavenge for a daily meal.
The problem is that America continues to be a nation of "haves" and "have-nots." For this, you can thank the Federal Reserve.
The rich are getting richer, driven by the policies of the Federal Reserve, which is responsible for the stock market record. The market is now getting fickle about the possibility of some bond tapering by the Federal Reserve in a few weeks because it would push up bond yields and pressure stocks.
Look, the good times can't last forever. The Federal Reserve needs to change its ways. Bond yields and higher interest rates are just around the corner. Like it or not, Ben Bernanke will soon be leaving the Federal Reserve to a great job on Wall Street.
We just need to accept the bond tapering is coming from the Federal Reserve and move on. Ben is.
The economic recovery is showing some encouraging signs, but it's nowhere near the levels that the Federal Reserve and government want to see. We need jobs, and good ones at that!
President Obama also needs to deal with the national debt. You just can't continue to take away from the needy, cutting programming that supports the have-nots in order to balance the budget. And if the U.S. does launch an attack on Syria, the budget will take a beating.
With all of this, you can rest assured that luxury stocks will likely continue to do well as the rich spend, and discount retailers that cater to the penny-pinching middle class and less fortunate will likely benefit, too.
This article These Two Retail Stock Sectors Will Do Well No Matter What was originally published at Investment Contrarians
The preceding article is from one of our external contributors. It does not represent the opinion of Benzinga and has not been edited.
Posted-In: Markets Trading Ideas
View Comments and Join the Discussion!