Google's New Phone a Roadmap to Economic Recovery?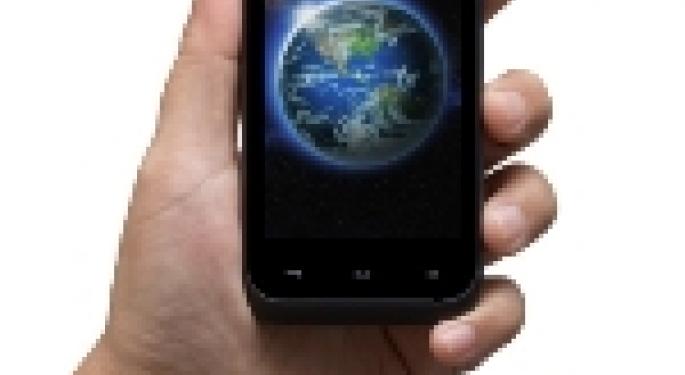 As we all know, the economic recovery in the U.S. has been lackluster. Job creation has remained very slow considering the number of years since the bottom of the recession.
The question many people are asking themselves is: what will it take for the economic recovery to accelerate and job creation to begin increasing at a fast pace?
I think we should step back and take a look at what the forces impacting business today are. The most obvious complaint by business owners is that there's too much regulation, but that's an easy hurdle to overcome. The more rules and red tape the government places on business, naturally the lower the level of job creation and economic recovery.
But let's take a look at the broader picture. No doubt, we are living in a global world. For a company to succeed, they need to have their products and brands stand out.
One company that is offering a unique level of personalization for their products and is helping the U.S. economic recovery by increasing job creation is Google Inc. (NASDAQ: GOOG). Through its Motorola Mobility division, Google is actually assembling the new "Moto X" phone in Texas, employing approximately 2,000 people.
You would think that all phones would be made in China. However, because Google is offering such a unique level of customization (customers can order their phones custom-built) and a four-day delivery, this type of service cannot occur through an overseas supplier.
Also Read: NYSE Holidays 2013
I think this move to offer an increased level of personalization and customization helps both the company improve its brand and products, as well as the U.S. economic recovery. Job creation occurs when there is a need, not simply because people want jobs.
For companies to continue supporting job creation within the U.S., we need to offer several benefits for companies. Obviously, a labor force that is highly educated and capable of providing advanced technical know-how is clearly a benefit for companies. In addition, being close to the consumer and offering special, customized products can help spur revenue growth, which can compensate for higher wages versus overseas suppliers.
While it is true that government regulation is hampering job creation and the economic recovery, companies can actually benefit by having facilities within the U.S. and closer to their customers. I think far too many businesses are focused on cutting costs when they should instead look to differentiate their products, which will help increase their revenue growth.
As an investor, I'm not interested in a business that will end up as a commodity. Any company that generates a commodity product (no difference for consumers between choices) will ultimately have a very small margin of profit, as numerous other competitors can pop up. However, firms that can offer a unique and differentiated product can generate higher levels of revenue growth.
While I applaud any attempt to increase job creation in the economic recovery within America, as an investor, I am also interested in this type of innovative product offering. Because Google's customization of its Moto X cell phone is unique within the industry, I believe this could bring in additional revenue that would otherwise move to their competition.
It is possible for job creation and profits to increase within America, which will ultimately help us move ahead with the economic recovery. It just requires companies with long-term visions to be able to implement this plan.
This article Google's New Phone a Roadmap to Economic Recovery? was originally published at Investment Contrarians
The following article is from one of our external contributors. It does not represent the opinion of Benzinga and has not been edited.
View Comments and Join the Discussion!