Interactive Buyside Community Rates NOV a BUY with $102 Target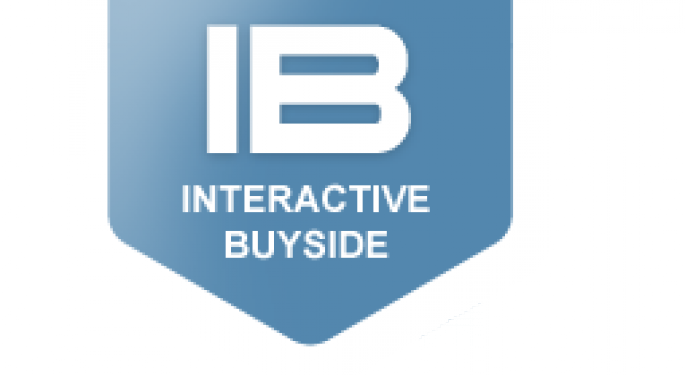 The following is an Interactive Buyside research summary, published by our independent buyside analyst community. To access the below full research report for free, click here and unlock the NOV report.
Thesis Overview:
Passing our 3-M's test with its outstanding management team, wide moat and mispriced stock, National Oilwell Varco (NYSE: NOV) looks to be a solid investment that will likely pay dividends for many years to come. They currently trade at an EV/EBITDA multiple of 7x; -- a dramatic discount to their peer group. Even our pessimistic viewpoint yields a price target of $102. Throw on an overly-bearish margin of safety, and we think investor's will be well served by buying at or near today's price of $70.
Investment Highlights:
Varco has integrated some 300 companies in the past 15 years.

They have spent $4.5 billion over the last 4 years and still have a pristine balance sheet with virtually zero net debt at year-end 2012.

Varco's moat has to do with its low-cost position as the world's largest rig equipment company.

Because of Varco's longevity in the industry, reputation for quality and general powerful position in the oil and gas industry, most traditional rivals compete by targeting products to small niche markets.

Varco has assembled an extensive array of technologies protected by a substantial number of trade and service marks, patents, trade secrets, and other proprietary rights.

The shift to standardized rigs encouraged the offshore drillers to standardize using Varco parts and products.

Backlog in their Rig Technology division is currently $11.86B
Company Profile:
National Oilwell Varco, Inc. is a provider of equipment and components used in oil and gas drilling and production operations, oilfield services, and supply chain integration services to the upstream oil and gas industry. The Company operates through three segments. Its Rig Technology segment designs, manufactures, sells and services complete systems for the drilling, completion, and servicing of oil and gas wells. Its Petroleum Services & Supplies segment provides a variety of consumable goods and services used to drill, complete, remediate and workover oil and gas wells and service drill pipe, tubing, casing, flowlines and other oilfield tubular goods. Its Distribution & Transmission segment provides maintenance, repair and operating supplies and spare parts to drill site and production locations worldwide. In July 2012, its subsidiary, NOV Distribution Services LLC, acquired CE Franklin Ltd. In February 2013, National Oilwell Varco Inc acquired Robbins & Myers Inc.
Investment Highlights & Interesting Data Points:
Varco has an enterprise value of roughly $28B with a market cap of roughly $29B. Varco has total cash of $3.3B with total debt of $3.2B. Varco's book value is roughly $47. The Price/Earnings (PE ratio) is 11; lower than the industry average of 15 and the S&P 500 at 18.

Backlog in their Rig Technology division is currently $11.86B.

59% of revenues come from outside the US.

According to RS Platou,6 of the 477 jackup rigs in the world, nearly 300 were built before 1984. The average fleet age is 20 years today. According to RigLogix, nearly 65% of the existing 494 jackup rigs are more than 25 years old.

Safety concerns after the BP rig disaster in the Gulf of Mexico are accelerating the retirement of older rigs.

New deep water offshore oil finds are at an all-time high, meaning significant demand for deep water drilling rigs and a newer category called FPSOs of which Varco is the industry leader.

Varco is a cash flow juggernaut throwing off a free cash flow yield (FCF) of 9%.8 Capex tends to be just a hair over 10% of EBITDA.

It is very interesting to note that, despite the fact that the worldwide active rig count has almost doubled from the years 2002 to 2012 (1,829 rigs to 3,518 rigs last year on average), oil production overall has cumulatively only increased by 12% worldwide. Granted, much of the rig count has been driven by natural gas drilling in the US, but it's a clear indication that more and more drilling has been required to extract fewer and fewer reserves. This would seem to bode well for someone like Varco who builds new rigs. Just to be clear, Varco also sells aftermarket parts for older rigs, so either way they will benefit. Clearly, they would benefit much more from a sale of a new rig.

Varco expects aftermarket revenues will continue to improve for three reasons: 1) An evergrowing installed base, some of which is due for mandatory five-year surveys; 2) a heightened focus around drilling safety and product lifecycle analysis; and 3) capacity additions such as the Algoa International acquisition that Varco made in Q4 2012 to provide improved aftermarket support for customers in sub-Saharan Africa.

Varco's distribution segment (one of the world's largest oilfield distributers) is an overlooked gem. The recent Wilson Distribution and C.E. Franklin deals increase their purchasing power with suppliers while strengthening switching costs with customers through tighter integration. These two companies combined and is now called NOV Wilson. They distribute more than 25,000 products including pipes, valves, flanges, fittings, production equipment, tubular products and other general industrial supplies, sourced from over 2,000 suppliers.

Petrobras recently awarded 100% of the drilling equipment to Varco for seven Brazilian-built rigs at a price of $214 million per rig and have received a total of 13 out of 19 rigs that have been ordered in total by Petrobras. They expect an announcement in first half of 2013 for the next 7- 9 being ordered.

For 2013 we are looking for 16% revenue growth, primarily driven by the Robbins and Myer's acquisition and operating margin of 14%, which is consistent with their historical average. Longer term we are looking for 8% revenue growth annually. That may seem high but we think it's achievable for reasons we detail in this report.

Drill pipe's useful lives are just two to three years in today's more demanding tight oil and gas plays versus four to five years ago.

With the acquisitions of APL and NKT Flexibles, Varco has added many more opportunities and products in the FPSO market.
Risks:
Varco's results, and hence their risks, are dependent on, among other things, the level of worldwide oil and gas drilling, well remediation activity, the price of crude oil and natural gas, capital spending by other oilfield service companies and drilling contractors, and the worldwide oil and gas inventory levels. One of the risks that we look at carefully is the fact that Varco has historically traded in line with its backlog and there is some concern amongst the analyst community that subsequent to the big contract award by Petrobras, mentioned earlier in this report, that backlog could start to diminish a bit. There is even the thought that backlog may have peaked with this deal.
Fifty-nine percent of Varco's revenues come from foreign sales so one must consider the risks normally associated with conducting business in foreign countries, especially in the oil and gas industry.
Because a large percentage of Varco's revenues come from drilling equipment and parts associated with the oil and gas industry, one must consider unexpected increases in the costs of raw materials and also must manage unexpected delays due to weather, shipyard access, labor shortages or other factors beyond their control.
Of course, the latest 10-K lists every risk factor under the sun in the five pages they devote to risk factors, so feel free to peruse those.
The following article is from one of our external contributors. It does not represent the opinion of Benzinga and has not been edited.
Posted-In: Markets Analyst Ratings Trading Ideas
View Comments and Join the Discussion!