What's Really Priced into the Housing Market's Gains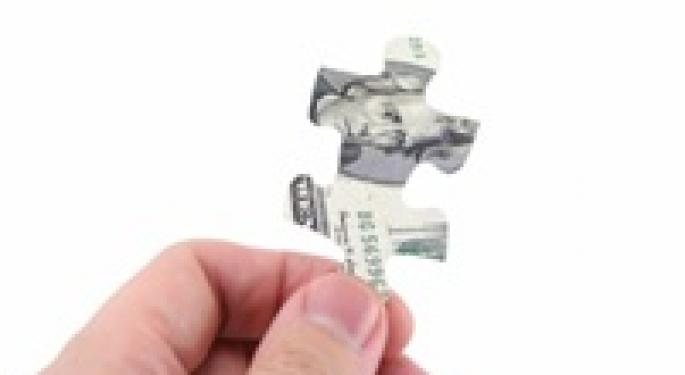 Over the past couple of months, the data regarding economic growth in America has been mixed, but improving. It is important to note that many of the sectors that have improved are primarily related to lower interest rates that have been engineered by the Federal Reserve.
Obviously, two of the important sectors that have benefited from lower interest rates are the housing market and vehicle sales.
The question on everyone's mind: can the economy continue improving without the Federal Reserve keeping interest rates low?
Also Read:NYSE Holidays 2013
There are new data that might raise doubts, especially when it comes to the housing market.
According to Freddie Mac, the average 30-year mortgage has been in the range between 3.34% and 3.63% from January until the end of May this year. Since the end of May, interest rates have spiked, with the current average 30-year mortgage now at 4.51%. (Source: "Weekly Primary Mortgage Market Survey," Freddie Mac web site, July 11, 2013, accessed July 19, 2013.)
One of the impacts on the housing market from higher interest rates has been the significant drop in mortgage refinancing. We have seen from banks' financial reports that their refinancing business has dropped substantially.
That's not a surprise, because fewer people will want to refinance as interest rates move up.
The real question is: can the housing market for new homes continue growing?
New homes are important components of the housing market, as they generate significant levels of job creation and economic activity versus resale activity.
There is a lag in the housing market as interest rates rise; therefore, we need to consider several data points before coming to a conclusion.
The latest data on housing starts for June 2013 indicated that there was an annual rate of 836,000 starts, down 9.9% from new housing starts in May. Single-family starts annualized for the month of June were 591,000, down 0.8% from May. (Source: "New residential construction in June 2013," U.S. Department of Housing and Urban Development, July 17, 2013, accessed July 19, 2013.)
To put this into context, the housing market clearly is in better shape than it has been over the past couple of years. Even though housing starts declined 9.9% month-over-month, they were 10.4% higher than in June 2012.
However, one must look at trends and try to determine if they are able to continue or a shift is occurring. Obviously, interest rates have been low over the past couple of years, which has certainly helped the housing market.
Now the housing market is facing its first real test, as interest rates are beginning to rise.
All of this is occurring before the Federal Reserve has made any policy shift at all, and merely on speculation about what the central bank might do in the future.
If the Federal Reserve begins reducing asset purchases, I believe interest rates will move higher, which will be a headwind for the housing market.
Now, interest rates are still at historically low levels. However, if interest rates rise too fast and too far upward, this will certainly negatively affect the housing market.
I think investors in many homebuilder stocks should be cautious with their investments, as the market is pricing in exceptionally strong gains in the housing market.
If there was even a marginal slowdown in the housing market due to higher interest rates, we could see a substantial sell-off for homebuilder stocks.
This article What's Really Priced into the Housing Market's Gains was originally published at Investment Contrarians
The preceding article is from one of our external contributors. It does not represent the opinion of Benzinga and has not been edited.
Posted-In: Markets Trading Ideas
View Comments and Join the Discussion!