An Investment Opportunity Not Seen in Eight Decades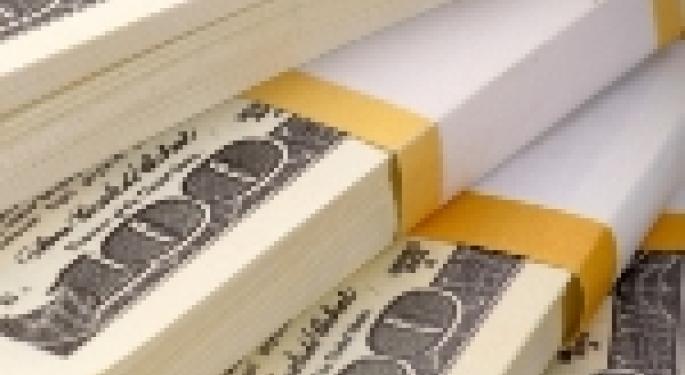 While many commodities have seen their prices drop in 2013, oil prices have been an exception, as they have held up remarkably well.
While the global economy still remains at low levels of economic growth, oil prices incorporate geopolitical risk. There still remains potential for violent uprisings in many parts of the world, which would lead to higher oil prices.
Even though people want to move away from hydrocarbons as an energy source, for the near future, we will continue to use oil as an input in many parts of the global economy.
And now a new development is opening the door to an investment opportunity not seen in almost eight decades.
As of December 2012, Mexico has a new president, Enrique Pena Nieto, who is making radical changes that will benefit his nation dramatically. He is a pro-business leader, and since his term began, the Mexican economy has already seen a significant improvement in its current outlook, as well as the potential for future growth.
Mexico's new president is now looking to end the country's multi-decade state-run monopoly on oil and natural gas.
As oil prices remain far higher than oil production costs, there is a significant long-term investment opportunity in this sector. The U.S. economy will still remain quite dependent on oil for many decades, and many American firms lead the world in technological knowledge and skills in extracting both oil and natural gas.
If Mexico does open the door to foreign businesses, this will be a huge investment opportunity. Both deep-water drilling and shale-rock formations have extensive levels of reserves, yet Mexico's state-run oil company, Petroleos Mexicanos (PEMEX), does not have the skills or technology to extract resources in these geographical segments.
This is where the investment opportunity could be created for American firms. Our firms can help in the extraction process, and both the U.S. companies and Mexican government would share in the profits obtained from high oil prices.
With Mexican oil production at 2.5 million barrels per day, down approximately one million barrels from a decade ago, changes do need to be undertaken if that country wants to increase production and profit from higher oil prices.
However, the proposal has not yet been approved, and is still under discussion.
To me, this means that service companies such as Halliburton Company (NYSE: HAL) could benefit in this investment opportunity, especially since it has already been hired by PEMEX in the past for its technical expertise.
Halliburton's stock chart is featured below:
Chart courtesy of www.StockCharts.com
Halliburton's stock has performed extremely well lately, and with oil prices continuing to remain firm, 2013 will likely be yet another good year for Halliburton. However, I would advise long-term investors interested in Halliburton to wait for pullbacks before considering buying this stock.
The investment opportunity from higher oil prices is not going away anytime soon. If Mexico opens the door to foreign investors, we could see a massive influx of money rushing in to develop one of the world's largest reserves of both oil and natural gas.
This article An Investment Opportunity Not Seen in Eight Decades was originally published at Investment Contrarians
The following article is from one of our external contributors. It does not represent the opinion of Benzinga and has not been edited.
Posted-In: Markets Trading Ideas
View Comments and Join the Discussion!