This Company's Corporate Earnings Might Surprise the Market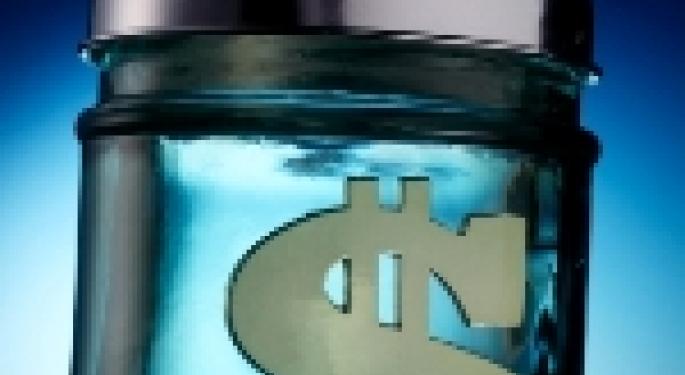 By Sasha Cekerevac for Investment Contrarians
One way to look for an investment opportunity, finding companies that will grow their corporate earnings over the long term, is to look for situations in which there is an unmet demand.
Recently, the Federal Deposit Insurance Corporation (FDIC) conducted a survey; the results were a shock to me. Approximately one in 12 U.S. households currently has no bank account—that's roughly 17 million adults. A further 20% of U.S. households are currently under-banked, meaning they have a bank account, but they also use check cashing services and other alternatives. (Source: "Margin Calls: Life on the edges of America's financial mainstream," The Economist February 16, 2013.)
This is an investment opportunity for firms willing and able to service this market. Companies should be able to increase their corporate earnings by widening their clientele, since the traditional market is becoming quite saturated.
The initial thought would be to look at payday lending firms as an investment opportunity in this market. While it is true that the annual interest rate can exceed 400%, providing ample corporate earnings, the long-term investment opportunity might not be there for payday lenders. The reason is that lawmakers are enacting tougher restrictions and standards, with the possibility of the federal government beginning to regulate this industry.
Many might believe banks can provide this service, creating an investment opportunity for higher corporate earnings. However, the truth is that due to new regulations and rules on interest rate increases and fees for credit cards, banks are actually not generating corporate earnings from the lower-end market sector.
According to consulting agency Oliver Wyman, following the financial crisis and new rules from the Dodd-Frank Wall Street Reform and Consumer Protection Act, American banks actually lose money on 37% of all accounts held by consumers.
However, there is an investment opportunity to generate corporate earnings by servicing this lower-end market through the long-term growth of prepaid cards.
Because of limits on late fees and increasingly tough credit standards, prepaid cards alleviate most of these concerns. One prepaid card that I find quite interesting is the "Bluebird" card, which is a joint venture between Wal-Mart Stores, Inc. (NYSE/WMT) and American Express Company (NYSE/AXP).
We all know American Express caters to the higher-income consumer. The investment opportunity in that market sector is quite clear; the upper-income demographic is in a fairly strong position, which should continue to drive corporate earnings growth for some time.
American Express, however, has been absent from the lower-income consumer market. This investment opportunity in creating a prepaid card program in association with Wal-Mart should open the door for continued corporate earnings growth.
The Mercator Advisory Group has forecasted that the prepaid card market will grow at an annual rate of 21% per year until 2015. In 2011, 17.8% of unbanked households used prepaid cards, versus only 12.2% in 2009.
There clearly is an investment opportunity for higher corporate earnings in serving this sector of the economy. With American Express owning a strong franchise in the high-income sector, the growth in corporate earnings from the lower end of the market could surprise people.
Having said that, the current price of American Express is certainly not cheap. Historically, the best investment opportunity is to buy strong companies, such as American Express, on large sell-offs. The market will encounter a sell-off, and with that move, I would look for an attractive entry point into American Express.
Don't forget: American Express traded below $9.00 per share in 2009 and has since rallied to more than $67.00 per share. Clearly, even in the worst situation, there is always an investment opportunity that arises. One has to be able to look at the long-term trends and not let short-term fear override sound logic.
This Article This Company's Corporate Earnings Might Surprise the Market was originally published at Investment Contrarians
The preceding article is from one of our external contributors. It does not represent the opinion of Benzinga and has not been edited.
Posted-In: Markets Trading Ideas
View Comments and Join the Discussion!