What Reading Between the Lines Reveals About This Aluminum Stock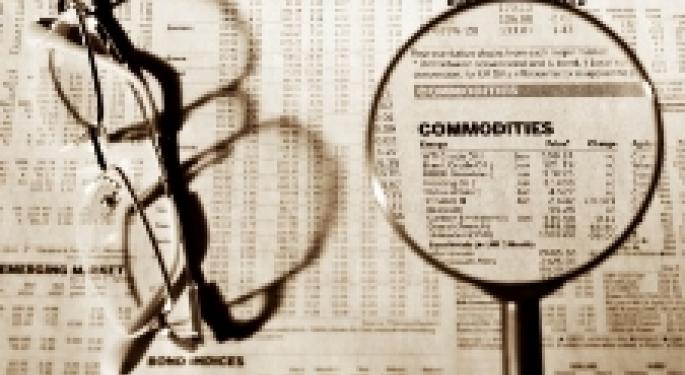 By George Leong for Investment Contrarians
Aluminum maker Alcoa Inc. (NYSE/AA) reported its earnings results on Monday, officially kicking off the first-quarter earnings season. While some in the media touted the fact that Alcoa beat earnings estimates, in reality, it's nothing to get excited about. The stock market looks to be agreeing with me, as Alcoa was under some selling pressure after it reported.
Alcoa remains a key global company, but it probably doesn't carry the weight it used to have on the market. However, the company does still offer some insight into the global economy.
The company only managed to narrowly beat earnings-per-share (EPS) estimates, reporting adjusted earnings of $0.11 per diluted share, above the Thomson Financial consensus estimate of $0.08.
It was a decent reading, but as I have said in the past, what I want to see is revenue growth to drive earnings—not cost control or some other variable.
Let's take a closer look at Alcoa.
Revenues came in at $5.8 billion in the first quarter, down three percent year-over-year, which the company blamed on lower prices on the London Metal Exchange and some issues with its production in Europe.
That's fair, but I want to see revenues grow in the global economy. Companies that expand revenues to drive earnings are what you want to see. In my view, those companies that are reporting solid revenue growth are important, especially given the somewhat stagnant state of the global economy. My thinking is that once the global economy begins to take off, especially in Europe and the emerging markets in Latin America and Asia, these same companies will likely be ready to deliver much stronger revenue growth.
Alcoa's revenues in the global economy expanded from 2004 to 2007, prior to the worldwide recession, which resulted in two down years. Alcoa reported growth in 2010 and 2011, but it was met with slowing again in 2012. Wall Street is expecting revenue growth of 3.3% in 2013, based on Thomson Financial estimates, but it's nothing to get excited about.
Taking a look at Alcoa's projections for the global economy does give us a clue as to where the growth will surface, as aluminum is used across numerous applications. According to Alcoa, sectors estimated to see the top growth include the automotive (14%) and aerospace (9%–10%) sectors. This is not surprising, given the recent buying in the aerospace and auto sectors.
What's interesting is Alcoa is predicting aluminum demand of only two to three percent in packaging and four to five percent for building and construction. The estimates suggest the global economy will continue to grow, but not at any breakneck speed.
So while Alcoa is only one company, its results offer some clues as to the condition of the global economy. So far, it doesn't look that impressive.
Wait and see how the earnings season plays out, but you may want to begin to lighten up some of your stock positions and take some profits off the table, just in case things get worst.

This Article What Reading Between the Lines Reveals About This Aluminum Stock was originally published at Investment Contrarians

The following article is from one of our external contributors. It does not represent the opinion of Benzinga and has not been edited.
Posted-In: Markets Trading Ideas
View Comments and Join the Discussion!