Put the Party Hats Away; S&P 500 Move Boring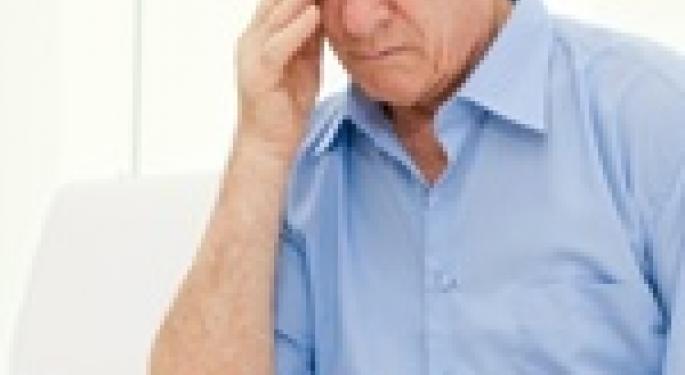 The party hats came flying out on Wall Street last Thursday after the S&P 500 broke above its record close of 1,565.58, following numerous failed attempts.
But hold on to those party hats. Now the real fun begins, as we'll see if the broader market can continue to move higher after this break, or if a near-term top has been reached.
What I saw was a break that really amounted to very little and had little conviction. The move to the promise-land occurred after a move of less than three points. Again, not a big deal! The trading volume on the New York Stock Exchange (NYSE) was 650 million shares, and only 55% of the companies on the NYSE moved higher. About 41% of the issues moved lower.
These are not the great metrics you expect from an earth-shattering event, but then again, the move by the S&P 500 above its record close was, well, a bore, in my view. Keep in mind that the all-time intraday record high for the S&P 500 is 1,576.09, reached on October 11, 2009.
If the S&P 500 can break to 1,600, I would be more impressed; but then I really doubt that will happen in the near term unless, of course, we see an explosive non-farm payroll reading on Friday.
I'm not trying to be a party-pooper, but trust me when I say I have seen more eventful market moves in my more than 20 years of trading.
I actually may get off my chair and jump for the stars if the NASDAQ can achieve its record high of 5,132.52 on March 10, 2000, some 18.7%, or 57.4%, away. Now, this would be a big party for Wall Street. I would even consider breaking out my vintage "Dom Perignon."
So while the media and Wall Street may get giddy about the momentous break, I'm not there yet.
As a matter of fact, if you consider the inflation-adjusted move of the S&P 500, we would still not be at a record. Take a look at an article written by Doug Short, which indicates that the real return, adjusted for inflation, shows the S&P 500 still down more than 26% from its high. (Source: Short, D., "The S&P 500, Dow and NASDAQ Since Their 2000 Highs," Advisor Perspectives, March 1, 2013, last accessed April 1, 2013.)
Over the next few weeks, when you read about the move of the S&P 500, consider that it's not really a big deal as far as trading. The only people who care about the move are the financial media selling sizzle to their readerships.
I would be more inclined to take some profits and buy put options to hedge against a real possible pullback.
The preceding article is from one of our external contributors. It does not represent the opinion of Benzinga and has not been edited.
Posted-In: Markets
View Comments and Join the Discussion!