Sunday Night Market Update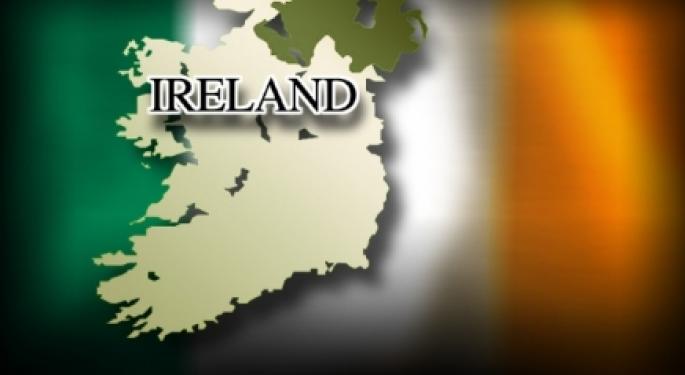 The coming trading week may bring more market volatility as the sovereign debt crisis in Europe appears far from over despite a $113 billion Irish bailout which was announced over the weekend.
The bailout, which is being shouldered by European taxpayers and the IMF, could stabilize markets in the near term, but worries are likely to persist over Portugal and Spain.
"People are now going to focus on Portugal and it's probably also going to need some help," said Axel Merk, president and chief investment officer of Merk Investments LLC in Palo Alto, California. "We'll maybe see some relief in markets, but governments need to show they're getting their economies in shape."
The market will also be evaluating the decision by Germany to back away from its previous demands that troubled EU countries automatically force bondholders to accept a restructuring of their debts.
Germany has backed away from this proposal over the weekend and agreed to give the International Monetary Fund a role in determining losses on a case by case basis. This development should also help to quell the bond markets in the near term.
On Sunday evening in the United States, global markets appear to be calm, but not ebullient. Asian stocks are mixed, with the Nikkei rising and the Hang Seng falling moderately.
The Shanghai Composite is trading around 0.80% lower as Chinese tightening fears appear to still be weighing on stocks in the PRC.
U.S. futures markets are strong heading into the overnight session. Dow futures are up 50 points and S&P 500 futures are trading 5.7 points higher. In Europe, FTSE 100 futures are trading around 9 points higher.
The Euro currency is not bouncing on the back of the Irish bailout, which may spell more trouble ahead. Currently, the EUR/USD pair is trading at $1.3230. Watch the trading action closely in the Euro heading into Monday morning.
Posted-In: Earnings News Events Economics Intraday Update Markets
View Comments and Join the Discussion!