BTDStocks.com Wednesday, November 24, 2010 End-Of-Day Update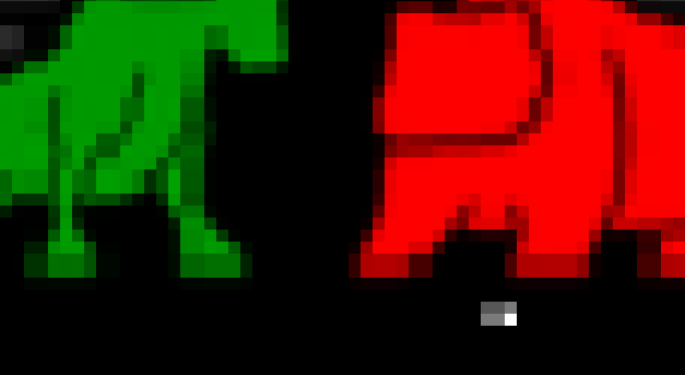 The stock market recovered all the losses from yesterday and then some with very strong gains but the session didn't indicate strong participation from investors (albeit on small pre-holiday trade). In contrast, yesterday showed strong losses and investors dumping shares (possible on emotion from the events in Korea). We did point out this week that the recent correction has been constructive and the Semiconductor Index (SOX) has shown strength (a good sign) while the broader market showed some weakness. Based on the trend we are raising both the support/resistance levels on the DJIA (DIA), S&P 500 (SPY), and Nasdaq Composite (QQQQ) (see below). However, until we see more positive follow through, the prudent approach (if you need to own stocks) is to own small positions in stocks and keep the majority in cash based on the current stock market direction. Please see our watch list below for stock ideas and follow us on Twitter/our right sidebar for updates to our watch list.
SUMMARY
DJIA: Up 1.4% to 11,187
S&P 500: Up 1.5% to 1,198
Nasdaq Composite: Up 1.9% to 2,543
BREADTH FOR NYSE
Advancing Issues: 2,527
Declining Issues: 520
Advance/Decline Ratio: 5 to 1
New Highs: 139
New Lows: 8
High/Low Ratio: 17 to 1
SUPPORT/RESISTANCE LEVELS
DJIA: 11,144/11,208
S&P 500: 1,185/1,199
Nasdaq Composite: 2,529/2,556
SECTOR ANALYSIS
Industrials (XLI) was the best performing sectors up 2.3% while Utilities (XLU) was the worst performing sector up 0.6%.
Other Sectors:
Consumer Discretionary (XLY) Up 2.1%
Consumer Staples (XLP) Up 0.8%
Energy (XLE) Up 1.8%
Financials (XLF) Up 1.5%
Health Care (XLV) Up 0.9%
Materials (XLB) Up 1.9%
Technology (XLK) Up 1.7%
WATCH LIST SYMBOLS
(UUP)-since 10/20/10
(EUO) since 10/20/10
(APOL)-since 10/28/10
(SH)-since 11/12/10
(NUVA)-since 11/12/10
Posted-In: Intraday Update
View Comments and Join the Discussion!