BTDStocks.com Friday, October 22, 2010 End-Of-Day Update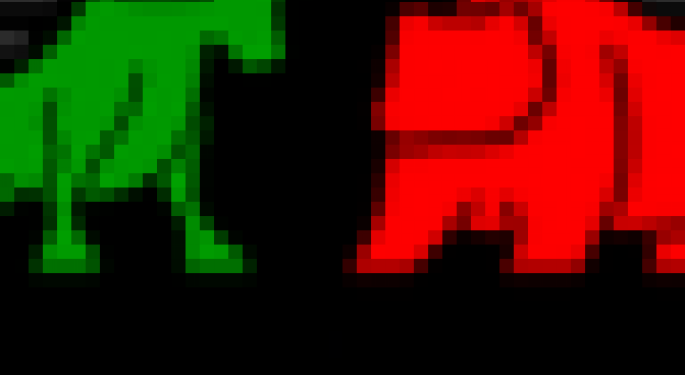 A mixed bag in the stock market today. The broader market was relatively quiet while the Nasdaq Composite (QQQQ) gained 0.8% on light accumulation due to earnings from technology companies. Semiconductor related stocks as measured through the Semiconductor Holders (SMH) outperformed with a 1.3% on low volume. It is fair to say institutions were not very active today. The Volatility Index (VIX) fell 2.5% on a small increase in the S&P 500 (SPY) to the lowest level since the current stock market direction uptrend began in early September. We have no changes in the support/resistance levels for the DJIA (DIA), S&P 500, and Nasdaq Composite. The prudent approach right now continues to be not to open new positions, take profits, and limit losses.
SUMMARY
DJIA: Down 0.1% to 11,133
S&P 500: Up 0.2% to 1,183
Nasdaq Composite: Up 0.8% to 2,479
BREADTH FOR NYSE
Advancing Issues: 1,802
Declining Issues: 1,196
Advance/Decline Ratio: 2 to 1
New Highs: 101
New Lows: 3
High/Low Ratio: 34 to 1
SUPPORT/RESISTANCE LEVELS
DJIA: 10,979/11,147
S&P 500: 1,166/1,185
Nasdaq Composite: 2,437/2,481
SECTOR ANALYSIS
Energy was the best performing sector up 0.7% while materials was the worst performing sector down 0.7%.
Other Sectors:
Consumer Discretionary up 0.6%
Consumer Staples up 0.4%
Financials Flat
Healthcare Flat
Industrials Flat
Technology up 0.3%
Utilities down 0.7%
Posted-In: Intraday Update
View Comments and Join the Discussion!