Bloomberg's Kevin Krim Talks LookSmart, LiveJournal, Yahoo! And More (LOOK, YHOO)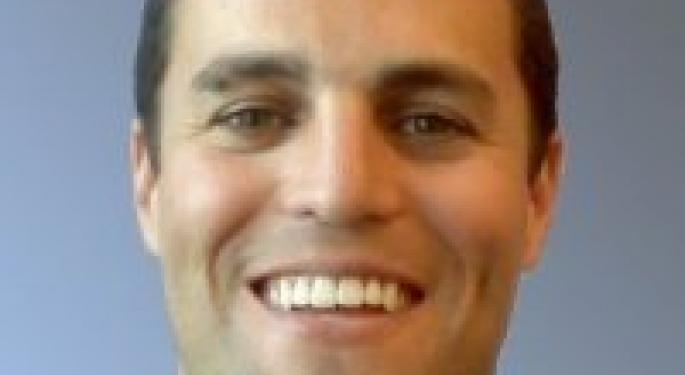 Having spent several years working at McKinsey, Zeal.com, LookSmart.com (NASDAQ: LOOK) and LiveJournal.com, Kevin Krim has become quite the expert at building and perfecting web properties.
"I've spent my entire career essentially working on the web," Krim told Benzinga during a recent interview. "I started my career at McKinsey but even there I was lucky enough to kind of wiggle my way in as a young analyst into our e-commerce practice, which was just getting started, and consulted with a number of Fortune 500 retailers on their e-commerce strategies."
After that, Krim helped launch a new company, Zeal.com, with fellow McKinsey and Disney (NYSE: DIS) alums. "Before there were terms like wikis and community content and user-generated content, we had created a platform for user-generated content harnessing the zeal – the zealousness – of people around the world to build content in a variety of categories."
Krim said that they had an angel raise about $1.5 million in funding. "We were in LA; mostly raised it from Hollywood execs, and we built an entertainment portal of content and a Web directory," Krim reveals. "And it was the Web director that really took off. It was a surprise to us. It was like Yahoo! (NASDAQ: YHOO) and LookSmart – at the time, those were the two players."
Despite Zeal's incredible growth, the site began to run out of money. "Luckily, LookSmart decided to acquire us because they had a paid directory model and they had six hundred editors around the world trying to build a directory and we brought a model that was incredibly efficient to them," Krim said.
"It was an interesting time," he continues, noting that he spent five years at LookSmart following the Zeal acquisition. "I then moved over to LiveJournal.com, which was a very significant community and blogging platform, and really the progenitor of things like Facebook and MySpace. That was an incredible experience – it was a really special time to be there."
"That was [in] 2006," Krim concludes. "Then I joined Yahoo! HotJobs, and I also took on responsibility for Yahoo! Small Business as the head of product and strategy."
From there, Kevin Krim moved to the team at Bloomberg, where he became the Global Head of Web Properties.
To hear more from this web development mastermind – including his thoughts on Bloomberg Terminal, AKA the Willy Wonka Chocolate Factory of the business world – don't miss Benzinga's full interview.
Posted-In: Bloomberg Bloomberg Terminal BusinessWeekNews Entrepreneurship Movers & Shakers Media General
View Comments and Join the Discussion!