CBS' David Poltrack Talks Apple TV Flaws, Hawaii Five-O's Online Success And More (VIA, AAPL, GOOG)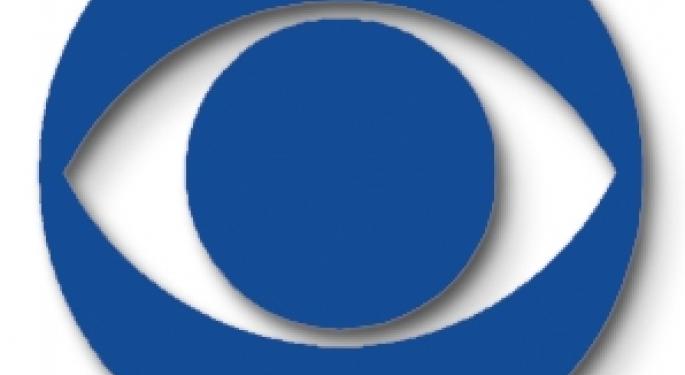 More than 10 million people tune into Hawaii Five-O each week. We know this because the show's viewers are reported weekly by Nielsen.
But did you know that Hawaii Five-O gains another three million viewers online? "That's an incremental audience online," said David Poltrack, the Chief Research Officer at CBS, while speaking at the IGNITION Conference in New York City. "That's a huge franchise."
Poltrack said that in the history of television, most shows do not end up being profitable right away. "Most shows lose money because they operate on a deficit," he said. "Hawaii Five-O is a profitable company before syndication based on the network license fee and the international sales for that show, which were huge. It's already in the black before [we] even hit syndication."
When it comes to online content, Poltrack understands the importance of interactive, online and mobile applications. However, he does not think that Google TV (NASDAQ: GOOG) and Apple TV (NASDAQ: AAPL) are getting the job done.
"They're great devices, they're great technology," Poltrack insists. "But the analogy I used: it's like a super-deluxe coffee maker. They're trying to sell the ultimate coffee maker, and then they tell you, 'By the way, all you can have is instant decaf. We don't have any other kinds of coffee.' You're not gonna sell many coffee makers when you do that. You need the programming and that's the message we're giving to them."
Later on, Jack Wakshlag, the Chief Research Officer at TBS, took a moment to speak about the evolution of his cable network. "Diversity in America is driving our business," he said. "We recognize opportunities in diverse audiences that other people may have walked away from. We have a huge franchise with Tyler Perry – House of Payne, etc. – that capitalizes on the African-American market."
Wakshlag said that TBS is a platform-neutral network, and that it's a dual-revenue stream business. "We're not gonna put our stuff on the Internet and make Comcast angry at us," he said. "They pay us good money for our content. So we figure out a way to preserve that model or try to preserve that model and TV Everywhere."
Posted-In: Apple Apple TV CBSNews Movers & Shakers Tech Media General
View Comments and Join the Discussion!