Meredith Whitney: Says States Are In Trouble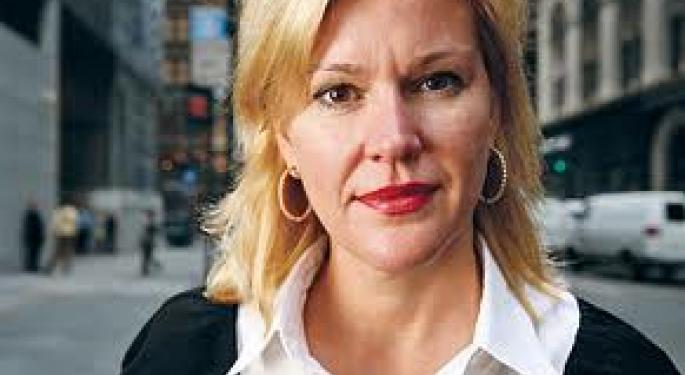 Meredith Whitney of Meredith Whitney Advisory Group is on CNBC and she is discussing the issues with states and structural issues with them.
Whitney said it is inevitable that some restructuring will take place at the state level. Whitney also believes that Wall St. will downsize over the next 6 months. Whitney is very bearish on New Jersey, as it has the largest debt to GDP and it has the highest tax burden
of any state. She also is very bearish on California, as the state is in poor shape due to legislative issues.
With regards to bank stocks, Whitney believes they will trade at or below book value. She also doesn't believe the banks should raise dividends, as she feels housing will take another leg down.
She is positive on the U.S. banks regarding capitalization, but she believes the mortgage issues will go on for decades.
When asked for picks, Whitney is saying she is bearish on the regional banks, and people genuinely won't care about the banks for a while.
Whitney also is saying that she doesn't think gridlock is good for markets.
Posted-In: Meredith Whitney Meredith Whitney Advisory GroupMovers & Shakers
View Comments and Join the Discussion!