If Roubini Is Wrong, Does Anyone Care?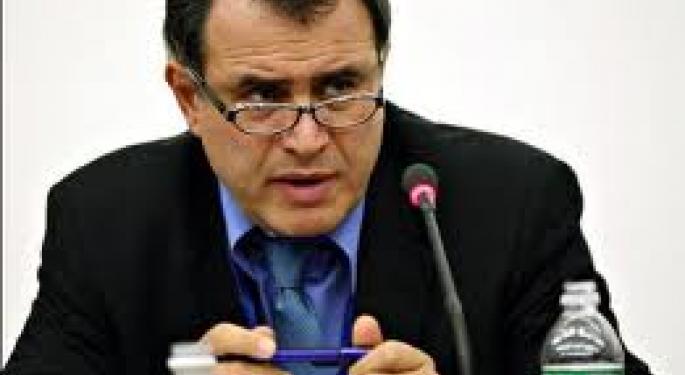 Nouriel Roubini got it wrong again, and is now calling out his attackers with childish name calling (very befitting of a "distinguished" professor at NYU).
The point is, this man has been wrong for the past 19 months, and at this point, does anyone really care?
No. He now says that Q4 will come in weak, and perhaps even less than 0%.
The man had his day in the sun, and correctly called the economic crisis of 2008, and for that should be rewarded. The problem here is he fails to see what's actually happening in the real economy. Rail volumes are absurdly strong, the manufacturing sector continues to roll out, companies like Caterpillar (NYSE: CAT), Eaton Vance (NYSE: ETN) and Ford (NYSE: F) are blowing away earnings estimates. At what point do you give up being wrong and throw in the towel? Even the best prize fighters in the world lose once in a while. It's not a matter of pride, it's a matter of being right.
Maybe you need to tweak your economics model to account for the resiliency of the American spirit. That's not something you can quantify, you actually need to be in the real world to understand this.
Nouriel, your time has come and gone, and like all good professors, you should go back to teaching young minds about the history of economics, and not resort to childish name calling when you're outright wrong on your dooms day scenarios.
It's very unbecoming of you and if you're trying to set an example for the younger generation, you've done a poor job.
Disclosure: long CAT
Posted-In: Dr. Doom Nouriel RoubiniMovers & Shakers Economics
View Comments and Join the Discussion!