Next Big Sound - Interview with Alex White - Zing Talk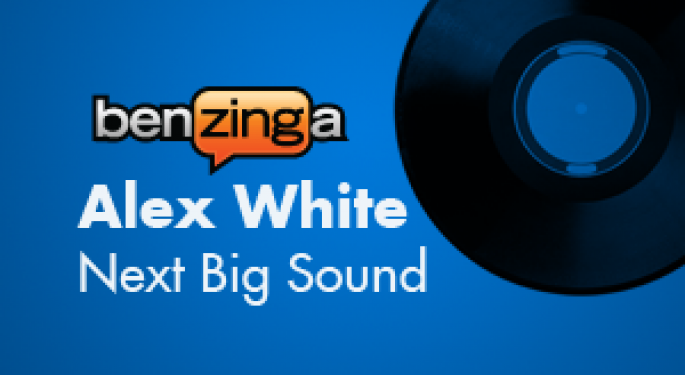 Hello and welcome to Zing Talk
Today our guest is Alex White, CEO of Next Big Sound. Next Big Sound provides analytics for the music industry
Could you start off by telling our listeners a little about Next Big Sound and what makes it unique?
Next Big Sound does online music analytics, so we measure the popularity of thousands of bands across all the major web properties, and sell actionable insights from this data to band managers and people in the music industry.
Now I've been looking around Next Big Sound and it's got just an enormous amount of data compiled from a number of different sources. Has anyone else really attempted to quantify this type of information like you guys before or are you the first in your space to do so?
There's always been talk of one aggregated dashboard of having all the data under one roof, but in the music space a lot of things are done on gut instinct and what's been done before. We're bringing a more analytical approach to things.
I did my best to try and stump the service and input some of my lesser-known favorites, and lo and behold pretty much everyone I tried that's still playing was in the system. You've got to be proud of what you've built so far.
Glad to hear it! Yeah, we've been able to expand really broad coverage, and allow people to input artists into the system if they aren't already being tracked.
What are your plans for Next Big Sound going forward?
The premiere product that we've been building over the past six months is a much more powerful version of the site; we're working on commoditizing the data, and figuring out what causes the spikes so that band managers can recreate those spikes, or cause them. It will provide context and recommendations around the data, so we will overlay press appearances, concerts, and chart appearances along timelines.
Next Big Sound was founded in August of 2008. I could not imagine a more difficult time to start a business, right before the start of the financial crisis. Could you tell our listeners about what that was like? How on earth were you able to obtain financing during that time?
Short answer was, we weren't really able to. I graduated college, and met my cofounders in entrepreneur class, we were able to raise a seed round over that summer to answer the question "how does a band become famous?" So in 2008 I quit my consulting job in New York, moved in with some friends, and tried to raise another seed round for the site and finally were able to raise a big venture round last fall.
Since that time, what's it been like steering a new business through one of the most difficult economic climates in a decade?
The world is changing so fast, and people are finally leaning forward and interested in figuring out how to navigate this new business. We found an area of the business world where the outlook hasn't looked terrible, and quantifiable data on how to build your business is more important now than 10 years ago.
What motivated you to take your idea and turn it into something real?
I couldn't not turn it into something real. I wasn't an entrepreneur just to be an entrepreneur, the initial concept for the site was one I had in the back in my mind for three years before I told anyone about it. I didn't want to be old and look back and wonder how things would have been different. Had to give back my consulting signing bonus, and everyone thought I was crazy until I raised the big venture money. I'm the one non-technical guy on the team, so I felt useless especially at the beginning, but things are starting to click now.
Do you have any advice for any entrepreneurs out there who might be listening to our conversation?
Just getting started is the hardest and most important thing, so just start talking about your idea, or drawing what your homepage would look like, or to build a prototype. For three years I was afraid to tell anyone my idea because someone might steal it, but I couldn't do it myself.
What do you make of the debate between artists, who generally want royalties for their work, and music fans who advocate for free and open music sharing?
I think the whole industry shifted over the past 10 years and there was a lot of pent up anger over the record companies charging $20 for a CD where 12 tracks were filler and one was the song the fans heard on the radio. So when Napster came along and they could just get the one song they wanted for free – and they probably would have paid if something like iTunes had been around – it was the only choice besides pay $20. Fans do want to compensate artists and go to shows, but the artist also has to understand the concept of not jumping right to revenue, and building awareness.
Alright, now that we've got the hard questions out of the way we have a few more light-hearted ones. What was your first, and what was your worst job?
My first job and probably my worst job was working at Collegetown Bagels in Ithaca, New York, and my job was retail support. I wasn't making sandwiches, I was sweeping poppy seeds from under the basket, cutting giant blocks of cream cheese, stocking the freezer in the middle of the horribly cold winters, things like that.
What do you like to do outside of work?
We're in Colorado, which we have been able to escape to the ski slopes. I travel a couple weeks a month, so I'm able to see friends. There's really nothing at this stage that I'd rather be doing than this though.
This is our toughest question according to our guests – what is your favorite restaurant that you've ever been to?
There's an awesome Italian restaurant in Ithaca called Joe's, it's like a more authentic version of Olive Garden. That may be my favorite.
Tell us something about yourself that no one's asked you about in an interview.
People don't often ask about what my worst job was… people don't often ask about the team dynamic much, because it's usually focused on the product and the company and where we're headed. Most of us are twenty-one, twenty-two. We all actually lived together in a giant house in Boulder.
Okay – this last one is Benzinga's trademark question: What was the best, and what was the worst investment decision you've ever made?
The worst was when I was following all the super techy stuff when the rumors about the iPhone were coming out, and not buying Apple, Netflix, or Amazon at a low price. Best investment made… I read all the time, I crafted my own personal MBA-inspired category of books that I read for a year. That's sort of paid dividends over the course of the company.
Thanks Alex. That'll do it for this episode of Zing Talk. Remember to check out the latest market-moving information, commentary and trading ideas on www.benzinga.com.
View Comments and Join the Discussion!
Posted-In: Alex White Andrew Alexander Benzinga Podcast Next Big SoundMovers & Shakers General