Dubious Distinction: US Shoulders Roughly One-Third Of Global Debt Burden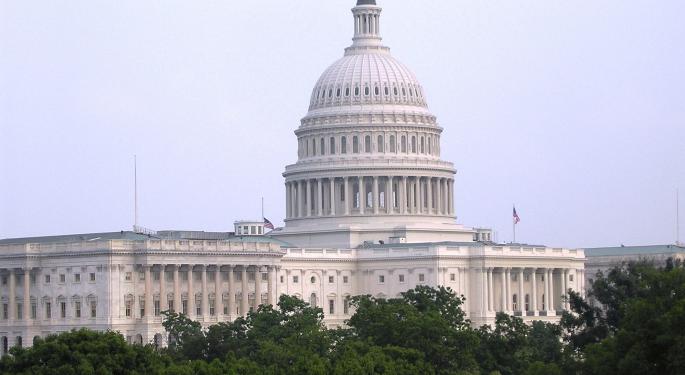 The U.S. has been invariably accused of living beyond its means, and a report compiled by the World Economic Forum along with Visual Capitalist confirms the obvious.
Debt-Heavy
The U.S. share of global debt is estimated at 31.8 percent, the most of any nation. This is about two times that of Japan, which is ranked second with an 18.8-percent share.
China, Italy and France follow the U.S. and Japan, with shares of 7.9 percent, 3.9 percent and 3.3 percent, respectively.
Of the estimated $63 trillion in global debt, these five nations account for about roughly two-thirds of the world's debt.
The U.S. hasn't reported an annual budgetary surplus since 2001, and the debt has ballooned from $6.9 trillion in 2002 to about $20 trillion.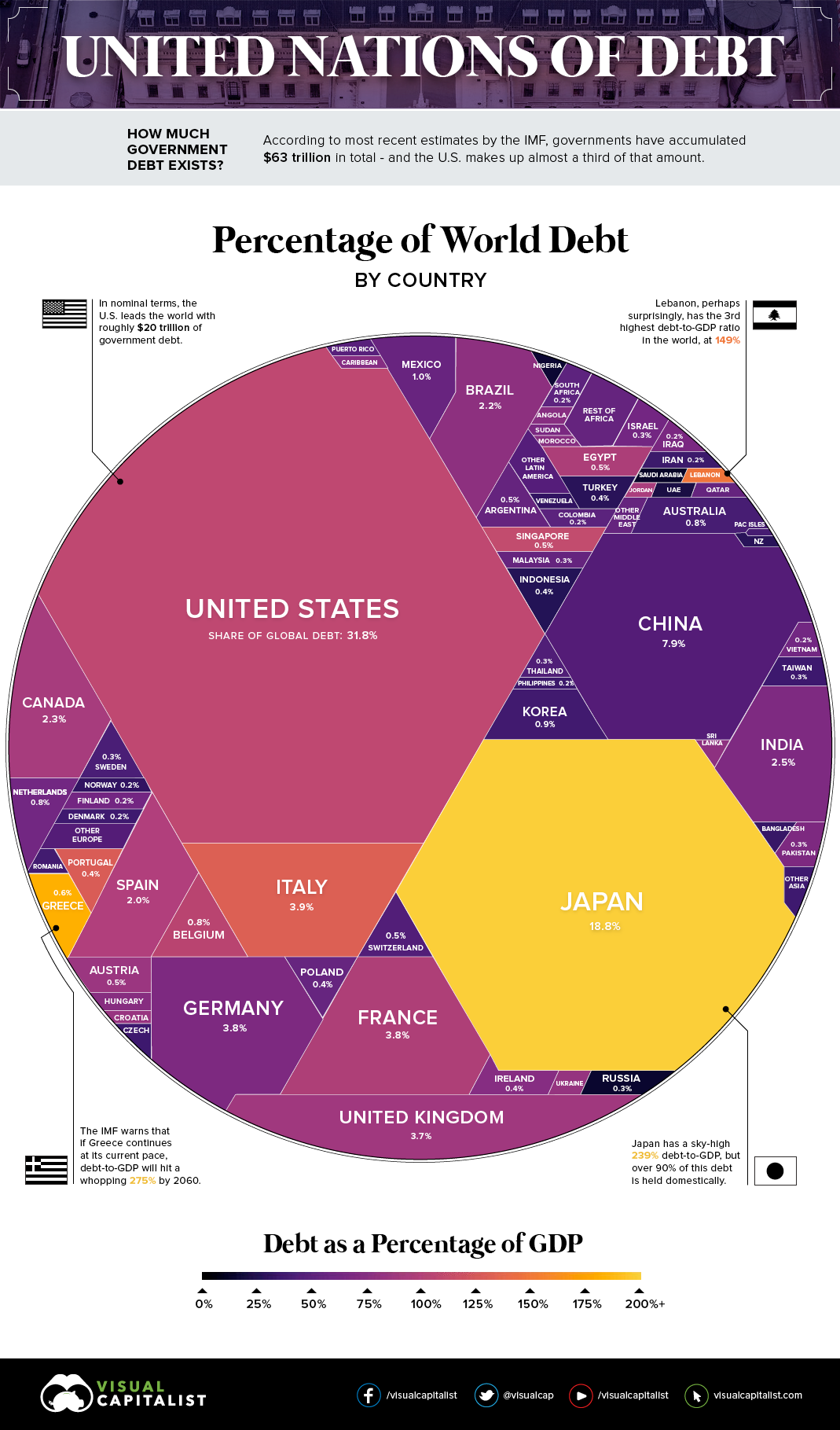 Questionable Repayment Capacity
When measured from the perspective of debt-to-GDP, Japan tops the list, with a debt-to-GDP ratio of 239.3 percent.
The debt-to-GDP ratio is a measure of a country's ability to pay back debt. When a country is running a very high debt-to-GDP ratio, its ability to payback external debt worsens. Creditors of these nations may demand a high interest rate to compensate for the risk of a potential default.
The remaining countries among the top five are Greece, Lebanon, Italy and Portugal.
The U.S. has a debt-to-GDP ratio of 107.1 percent.
U.S. policymakers have a herculean task at hand to address the nation's debt.
Related Links:
How A Stronger Dollar Impacts The US Economy
Another Strong Quarter For The US Economy As Consumers Continued To Drive Activity
View Comments and Join the Discussion!
Posted-In: national debt Visual Capitalist World Economic ForumGovernment Politics Economics Media General Best of Benzinga