How The GDPR's Data Portability Rules Could Affect Client Churn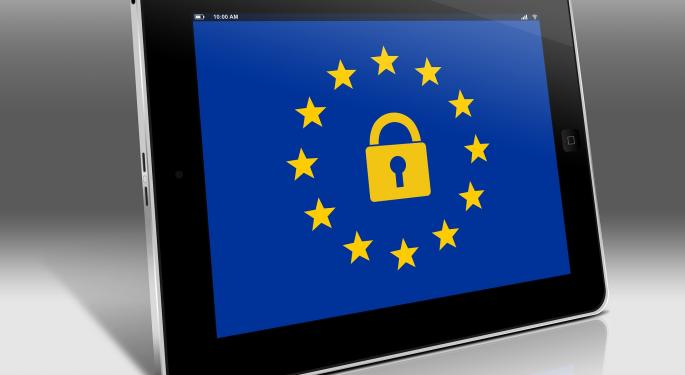 Last month, the U.S. Justice Department was found to be investigating AT&T Inc. (NYSE: T) and Verizon Communications Inc. (NYSE: VZ) for allegedly colluding to lock customers into their networks and prevent server switches.
This month, new policies in the European Union will make data transfers even simpler than they were before, meaning the churn companies feared under old rules could now accelerate.
The right to data portability, as it's referenced in the General Data Protection Regulation, empowers customers of music streamers, banks, retailers and any other companies to transmit any volunteered or collected data "in a structured, commonly used and machine-readable format" to other controllers — even competitors.
For consumers, this means the time spent building a profile at one company won't be wasted, and switching services won't require data re-entry or repeated preference curation.
Who Data Portability Affects
The new law, which takes effect May 25, streamlines the transfer of playlists between Spotify Technology SA (NYSE: SPOT) and Pandora Media Inc (NYSE: P); shopper profiles between Walmart Inc (NYSE: WMT) and Amazon.com, Inc. (NYSE: AMZN); and financial info between Bank of America Corp (NYSE: BAC) and JPMorgan Chase & Co. (NYSE: JPM).
The law could prove to be a tailwind for entities for whom data access bars entry, such as the nascent fintech industry.
But it could also result in client turnover for companies whose users stay only due to the inconvenience of leaving.
The Limits Of The Law
Digital marketer and e-commerce adviser Mikael Dia said format compatibility could limit the law's effect on competition.
Many companies build storage systems with proprietary code and technology, or they use the data differently, which makes it difficult to transfer, say, a Spotify list to Apple Inc. (NASDAQ: AAPL)'s iTunes.
"It's so hard to package up your information and move it from one company to another because those companies may not interpret or use your information the same way," said Dia, the founder and CEO of Funnelytics and chief architect of White Coat Digital.
The law vaguely qualifies the right to portability as applicable "where technically feasible."
Winners, Losers From GDPR
The broader transparency at the core of the GDPR could accelerate user churn at specific companies. Dia expects some customers to reject long-used services once they become knowledgeable of the firms' data use.
"A lot of people hide behind fake terms and services," Dia said. "We know this from the scandal with Apple Inc. (NASDAQ: AAPL) and iTunes and how they have pages of terms of services. Most likely, yeah, people are going to start realizing [how their data is being used undesirably]."
At the same time, Dia anticipates firms like Amazon.com, Inc. (NASDAQ: AMZN) could glean customers from less familiar e-commerce vendors.
"Overall, people will be a little bit more skeptical when purchasing, so they'll want to work with much more trusted companies than smaller 'mom and pop shops.'"
No one is exempt from GDPR. But Dia expects that, at least in the early days of the regulation, small businesses will face less scrutiny than Alphabet Inc Class A (NASDAQ: GOOGL) (NASDAQ: GOOG), Facebook, Inc. (NASDAQ: FB) and other behemoths — and potentially suffer fewer fines.
Related Links:
GDPR: The New European Data Rules And Why They Matters For Ad, E-Commerce Players
Posted-In: Government News Regulations Education Eurozone Markets Tech General Best of Benzinga
View Comments and Join the Discussion!