Trump Strikes At PBMs, Insurers, Drugmakers With Plans To Lower Consumer Prices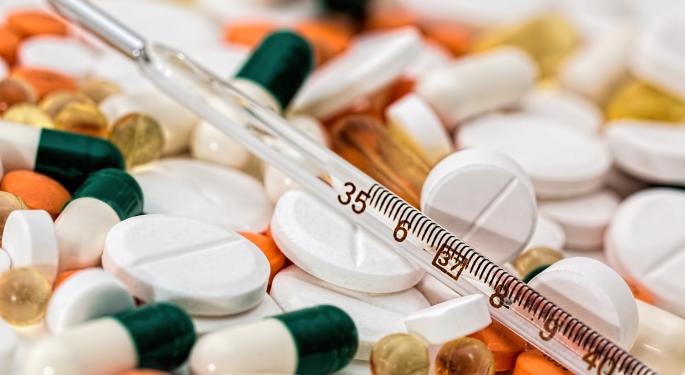 Stocks representing the U.S. drug supply chain temporarily tumbled Friday as President Donald Trump proposed a broad plan to lower consumer health costs. These stocks recovered almost immediately as investors evaluated the unexpectedly benign strategy.
His strategy includes:
Equipping Medicare Part D program with better price-negotiation tools seen;
Improving Medicare incentive programs;
Banning a gag rule punishing pharmacists for advising patients on lower-cost alternatives;
Tightening patent law so that "it will not be used as a shield to protect unfair monopolies;" and
Accelerating FDA approval of over-the-counter drugs.
He also targeted pharma lobbyists.
"The drug lobby is making an absolute fortune at the expense of American consumers," Trump said.
How The Market Responded
If Trump's plan is effected, pharmacy benefit managers (PBMs) and insurers would be forced to pass a portion of their prescription rebates to consumers.
"We are very much eliminating the middlemen," Trump said. "The middlemen became very, very rich... They won't be so rich anymore."
Drugmakers would also suffer increased competition and related pricing pressure from generics and biosimilars, while at the same time conceding price negotiating leverage.
iShares NASDAQ Biotechnology Index (ETF) (NASDAQ: IBB) fell 0.3 percent and Health Care SPDR (ETF) (NYSE: XLV) 0.5 percent on the threats.
'More Rhetoric Than Reform'
The Department of Health and Human Services will act immediately on certain proposals, Trump said, but industry experts aren't holding their breath.
The president has a history of proposing and later abandoning strategies, and the pharma industry is seen to carry clout with his Administration. Last year, it increased federal lobbying spending by 30 percent, and it may maintain such investments to prevent future follow-through.
Height Capital Markets predicted the Administration won't effect the most material proposals within the next two years — "if ever."
"The most meaningful proposals [...] would need Congressional approval, and even those would not severely upend the current drug pricing system," Height wrote in a note this week. "Proposals the Administration could implement independently from Congress would either have a marginal impact or would take upwards of two years to implement."
Related Links:
The Size Effect Is Working With Health Care ETFs
View Comments and Join the Discussion!
Posted-In: Donald TrumpGovernment News Health Care Politics FDA Top Stories General Best of Benzinga