Hitting the Big Time: IdeaPaint Arrives in 1,700 Lowe's Locations
Is it possible to turn a wall into a dry-erase surface for writing and doodling? Several years ago, John Goscha was determined to find out.
Goscha is the inventor of IdeaPaint, a new paint that answers the aforementioned question with a resounding "yes!" When applied to a wall, IdeaPaint creates a dry-erase surface that can be wiped clean with ease.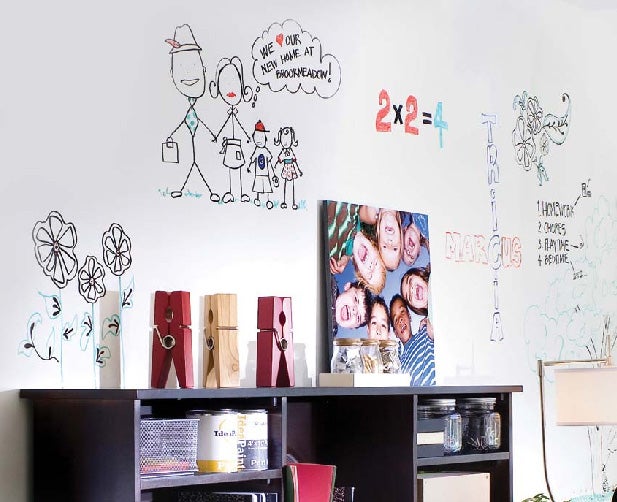 But while consumers can now purchase the new paint at 1,700 Lowe's (NYSE: LOW) locations, Bloomberg reports that the journey getting there was anything but a cakewalk.
Over the course of IdeaPaint's five-year development, Bloomberg says that Goscha spent roughly $500,000 to produce and perfect his formula. While this investment proved to be a smart one, Goscha (along with Jeff Avallon, his vice-president of business development) was afraid that he wouldn't be able to get enough orders to stay afloat.
Goscha and Avallon ultimately decided to attend NeoCon, an annual commercial interiors conference for architects and designer. Unfortunately, there was a catch: exhibitors were limited to renting small booths.
"There was no way we were going to be stuck in a 4x4 booth ... but I said, 'I'll buy as much wall space as you will sell me," Avallon told Bloomberg.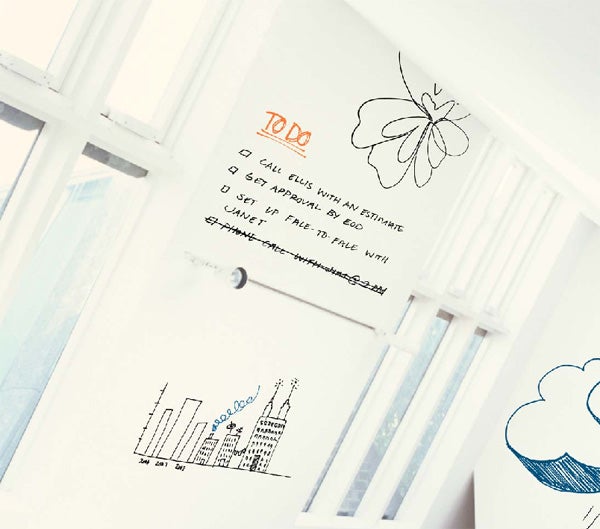 Goscha wound up spending $30,000 for 3,000 square feet of wall space. He then acquired the talent of local art students, who were given the opportunity to cover the NeoCon wall space with dry-erase marker doodles. This gave IdeaPaint its first big break: a commercial distribution deal with MDC Wallcoverings.
Now Bloomberg believes that the company could take a significant chunk of the $2 billion worldwide white board market.
"It's a very intriguing product ... especially when you think of children's rooms -- or even teenagers' rooms," Karena Bailey, Lowe's merchandising VP, told Bloomberg.
Posted-In: Bloomberg IdeaPaint Jeff AvallonNews Movers & Shakers Success Stories Startups General
View Comments and Join the Discussion!