It's More Work To Fill The Gas Tank This Labor Day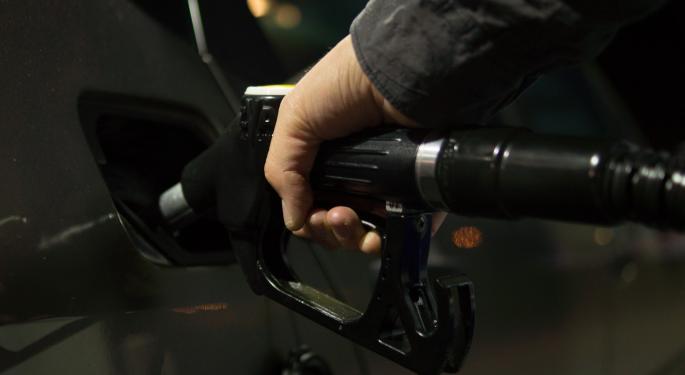 For many, Labor Day signifies the end of summer and the final opportunity to travel in the warm weather. Data from GasBuddy suggests that holiday travel may be the most expensive it's been in years.
What Happened
Average gas prices are their highest since 2014, at $2.84 for regular and $3.14 for diesel, amounting to a 20-cent increase over Labor Day 2017.
In anticipation of Labor Day travel, tech company GasBuddy gathered gas price data from the last decade for this particular weekend before translating prices to their labor equivalent.
Using the Bureau of Labor Statistics' average U.S. wage data, GasBuddy calculated that most Americans need to work for 1 hour and 48 minutes to fill their tank.
GasBuddy conducted this research over the past decade, accounting for updated wage information. For example, when gas prices were $3.58 in 2014, motorists had to work an average of 2 hours and 20 minutes to fill the tank.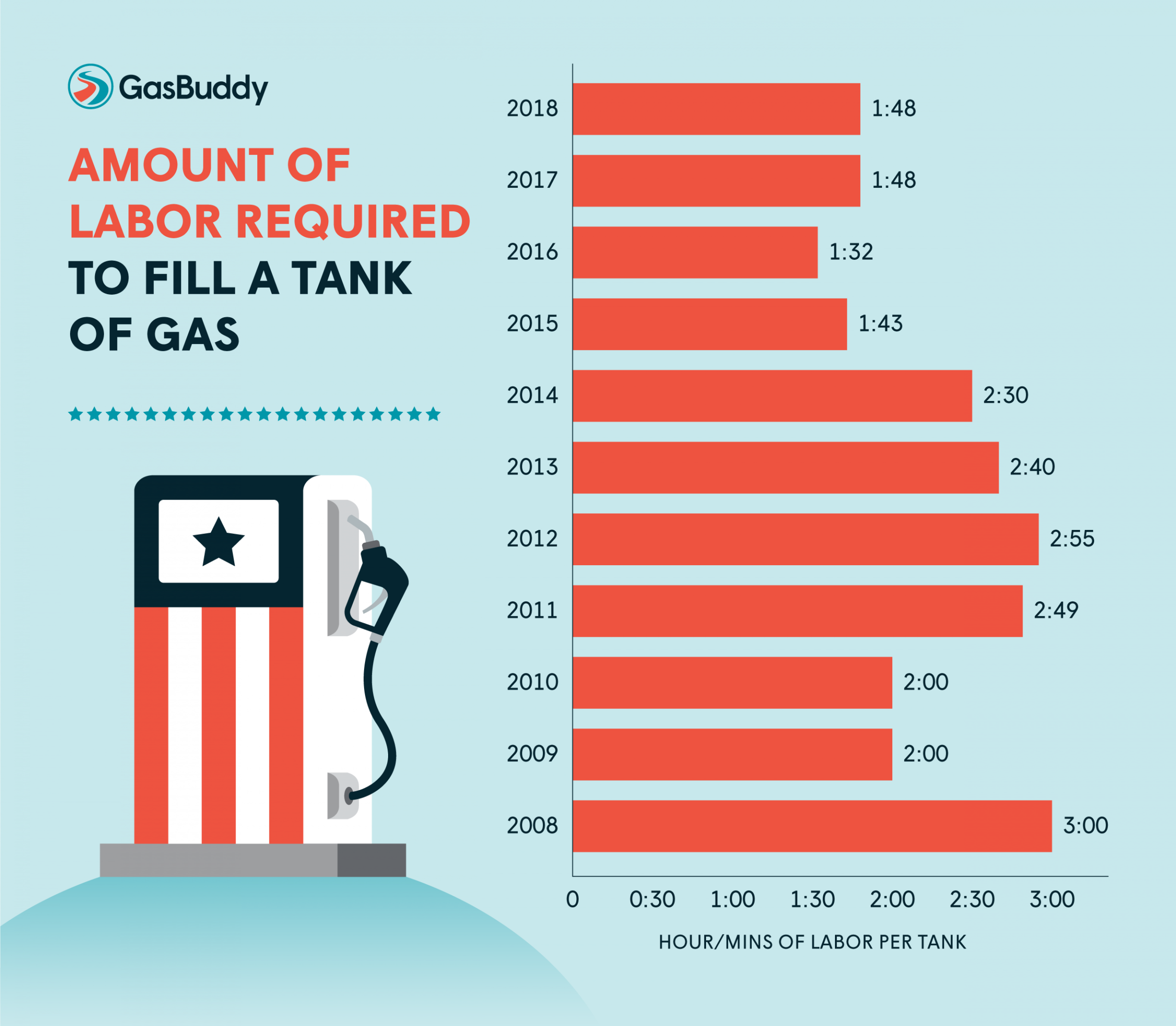 Infographic courtesy of GasBuddy.
Why It's Important
The data highlights many differentials of the economy, such as headwinds to gas prices, the progression of average wages in the U.S. and the overall state of the economy.
What's Next
The prices that seem high this year could be looked upon fondly over next year's Labor Day weekend, said Patrick DeHaan, GasBuddy's head of petroleum analysis.
"Without major hurricanes, we should continue to see prices gently decline in the weeks ahead as demand begins to slow into the autumn, wrapping up the priciest summer at the pump since 2014, but overall, with a moderately less sting than what we saw earlier on this decade."
Related Links
Making The Natural Gas Trade Great Again
View Comments and Join the Discussion!
Posted-In: gas prices GasBuddy labor dayTravel Top Stories Personal Finance General Best of Benzinga