United Airlines Should Learn From How These 6 Companies Handled PR Disasters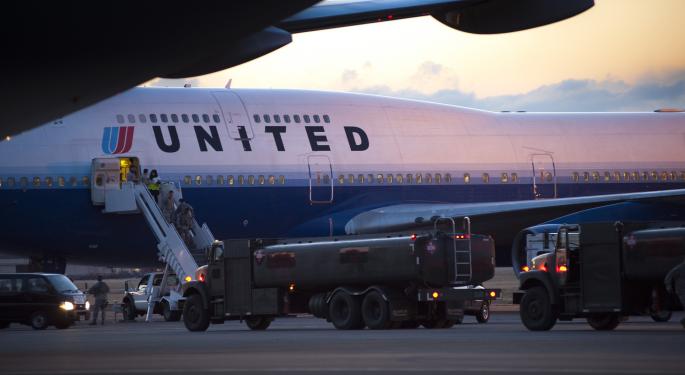 United Continental Holdings Inc (NYSE: UAL) could certainly use some help when it comes to the public relations department. The company has received harsh public criticism for a pair of recent incidents involving airline passengers, and the company's PR department seems to have done more harm than good.
In March, United refused to allow two passengers wearing yoga pants from boarding a plane, forcing them to change or put dresses on over the pants. After a public outcry, United tweeted about its Rule 21 of the airline's passenger contract, which states passengers may be prevented from boarding if they "are barefoot or not properly attired." The tweet simply stoked the fire.
In the past week, United's PR nightmare went next-level when a video of the airline forcibly removing a paying passenger from an overbooked flight went viral. When CEO Oscar Munoz tweeted out an apology for having to "re-accommodate" certain passengers, he sparked a massive social media backlash.
Public relations following negative media scrutiny can be a touchy and difficult situation. United should learn from these past examples of companies successfully navigating the PR minefield.
1. Johnson & Johnson (NYSE: JNJ)'s Tylenol Cyanide Incident (1983)
In 1983, seven customers died after taking extra-strength Tylenol that had been laced with deadly poison potassium cyanide. The company responded by immediately pulling $100 million of Tylenol off the shelves, fully cooperating with Chicago Police and eventually returned Tylenol to the market with tamper-resistant packaging and customer coupons.
2. PepsiCo, Inc. (NYSE: PEP)'s Can Tampering Rumors (1993)
When a customer reportedly found a syringe in a can of Diet Pepsi back in 1993, Pepsi went on the offensive to prove the claim (along with 50 other claims of can tampering in the days that followed) were a complete hoax. Pepsi launched a full-scale investigation, eventually releasing a series of four videos detailing the canning process. Pepsi even found and released surveillance footage of a Colorado woman putting a syringe into an open can of Diet Pepsi behind a store clerk's back.
3. Texaco's Racial Discrimination Lawsuit (1994)
Six African American Texaco employees sued the company for racial discrimination, a case which included damning private recordings of company management conversations. Texaco, which is now owned by Chevron Corporation (NYSE: CVX), responded by suspending the executives involved, agreeing to a $176 million settlement, issuing a public apology and then setting up in-person apology tour in which company executives visited all Texaco branches to express their embarrassment to employees in person.
4. JetBlue Airways Corporation (NASDAQ: JBLU) Operational Breakdown (2007)
JetBlue's services were completely disrupted for a week when the company was forced to cancel 1,000 flights over a five-day stretch following a major East Coast ice storm. CEO David Neelam wrote a public letter of apology to all JetBlue customers accepting full responsibility for the breakdown and never once blaming the weather. He then went on a media blitz to share his apology with the American public.
5. Toyota Motor Corp (ADR) (NYSE: TM) Safety Recall Nightmare (2010)
Toyota wrote the book on navigating auto safety recalls when the company was forced to recall 8.8 million vehicles in 2010 due to deadly accelerator defaults. After stumbling out of the gate, the Toyota PR team took on the crisis with a clear strategy: remind customers of the company's stellar long-term track record. Toyota offered extended warranties and began a safety blitz in the media, including executive interviews and transparent discussions about the ongoing investigations.
6. Taco Bell's Beef Debacle (2011)
In 2010, Taco Bell parent Yum! Brands, Inc. (NYSE: YUM) faced a lawsuit alleging its seasoned beef contained only 35 percent actual beef. Taco Bell fought back hard by revealing its entire beef recipe, which was 88 percent beef and 12 percent a previously secret blend of seasoning ingredients. The company's response included aggressive social media campaigns on YouTube and Facebook. Taco Bell's accusers dropped the lawsuit less than four months later.
Related Link:
United Air Facing A Twitter Tailspin As Responses To Overbooking Fiasco Flood In
Pummeled United Passenger Suffered Concussion, Broken Nose; Will Likely Sue
Posted-In: David Dao David Neelam FacebookTravel Top Stories Tech Media General Best of Benzinga
View Comments and Join the Discussion!