Which is the Better Investment: Honda vs. Toyota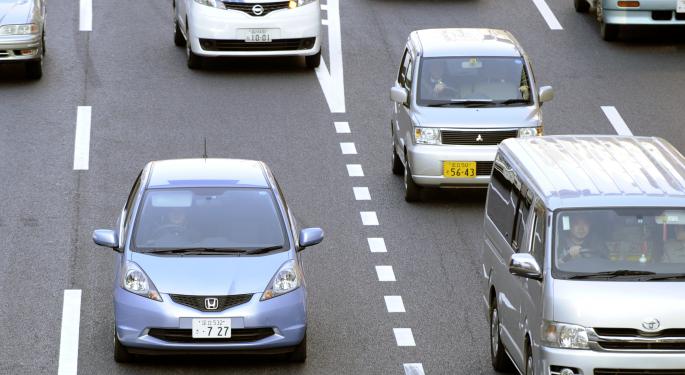 The automotive business is among the most competitive in any industrial sector -- and while there will probably always be a rivalry between brands like Ford and Chevy, BMW and Mercedes-Benz and Ferrari and Porsche, those rivalries are typically based on the performance of their products.
But what about the performance of company stocks? How do two rival car companies measure up to one another when the playing field – or race track – is the Wall Street ticker?
When it comes to financial performance, Honda (NYSE: HMC) and Toyota (NYSE: TM) are two of the world's leaders, and have been so for much of their respective histories. Both have extraordinary brand name recognition and both are among the world's largest corporations in terms of revenue.
So that being said, "who would you rather…" add to your portfolio: Honda or Toyota?
Much of 2013 has seen Japan's newly-implemented fiscal stimulus program unleash flocks of foreign investors and hedge funds, all clamoring to put their money into the countries big three auto makers: Honda, Toyota and Nissan (OTC: NSANF).
The country's top two, Honda and Toyota, have led the way in increasing the overall market share for Japanese stocks by an average of nearly 60 percent.
While the stocks have collectively dropped an average of twelve percent since May of this year, despite Honda's strong earnings report for the quarter, both Toyota and Honda continue to be major players and show no signs of slowing down anytime soon.
Toyota reported an almost 70 percent increase, year-on-year, to nearly $4.5 billion in quarterly profits. That is an eight-fold increase from the same time in 2010. Comparatively speaking,
Honda reported its own seventy percent increase in operating profit, but saw its shares drop more than two percent in the most recent Tokyo market close.
The combined U.S. market share for both companies currently sits at a healthy thirty-eight percent, which is unexpectedly strong considering the damage done to the share by the 2011 earthquake and tsunami. Sales of Japanese cars around the world have been consistently strong over the last several years, and their global demand is expected to increase by as much as four percent in the coming year.
Honda is considered to be one of the top auto makers on the planet, and its customer base continues to see consistent expansion year after year. Its profit margins are also consistently higher than Toyota's, albeit not by much.
Honda's motorcycle division, however, give it something of an edge over Toyota -- which has helped it draw customers in emerging markets like Brazil and Thailand.
But at the end of the day an argument can be made for both Honda and Toyota stock as to which is the better investment. Toyota's stock trades at more than ten times its 2013 earnings, while Toyota's trades and more than 11 times its expected year end profit. For the latter, that's an increase of almost 70 percent over the last 12 months.
So who is the better stock pick between Honda and Toyota? Maybe after all is said and done, it's a crap shoot. But ultimately that is for the investor to decide.
Posted-In: automotive automotive sales car sales carsTravel Economics Markets General Best of Benzinga
View Comments and Join the Discussion!