ATA index highlights: A September Drop In August; 3Q Ekes Out A Small Gain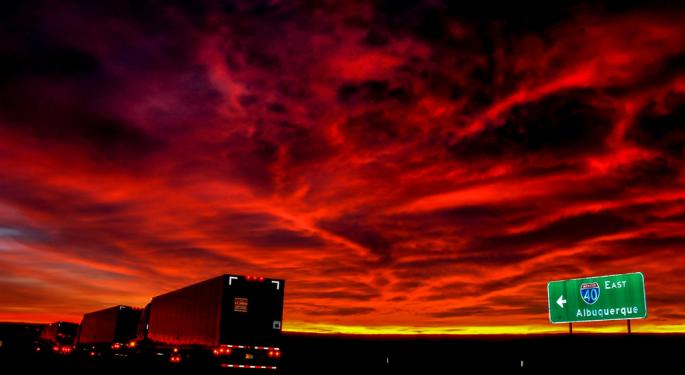 Highlights from the American Trucking Associations' seasonally-adjusted For-Hire Truck Tonnage Index, released today.
It dropped 0.8 percent in September, down to 11.8 from 112.7 in August. ATA chief economist Bob Costello: "As anticipated, the year-over-year gains have slowed on strength a year earlier, but there is no doubt that freight softened in August and September."
The full third quarter still was up 0.1 percent from the second quarter. July was strong, and that helped propel the small rise from 2Q. The August index was revised down 2 percent from July; the original report was that August dropped 1.8 percent from July.
The index also up 5.2 percent from the third quarter of 2017.
The September number was up 2.9 percent from the corresponding month a year ago. But that is a slowing rate of growth; August was up 4.2 percent from a year ago.
The index without the seasonal adjustment was way down from August, a drop of 8.2 percent. The ATA defines not seasonally adjusted as "tonnage actually hauled before any seasonal adjustment."
The ATA did not cite this but any comparison to September 2017 needs to recognize that particular month was affected by emergency-related deliveries from Hurricane Harvey.
Want more content like this? Click here to Subscribe
Posted-In: American Trucking Association FreightTopics General
View Comments and Join the Discussion!