MGM Looks To Esports To Jump Start Growth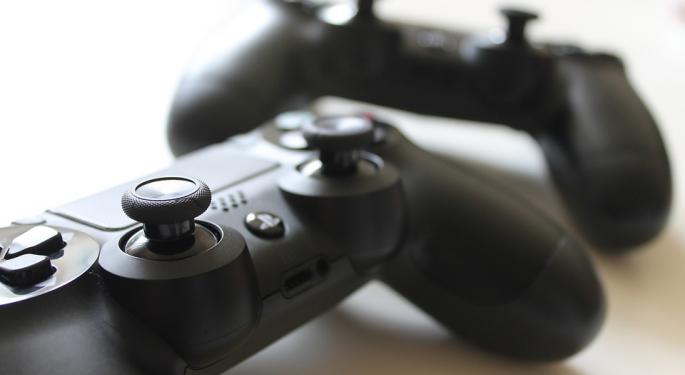 This article originally appeared on DriveWealth.
There have been large quantities of money floating around professional sports for nearly a century now. However, it appears there may be a new addition to the landscape of professional sports that could add an entire new revenue stream. More specifically, a new stream that coincides with the already exciting stream of cash flows for one major player in the entertainment industry in Las Vegas, MGM Resorts International (NYSE: MGM). I am referring to the recent announcement that MGM Resorts International will be turning some of its attention towards video game competitions in order to draw a younger crowd to their businesses. In order to do so, MGM plans to build a permanent venue for Esports competitions by renovating the former nightclub at the Luxor Hotel and Casino. In fact, they have announced that this change will be complete by next year (2018).
For our non-gamers out there, "Esports" are defined as, "competitive tournaments of video games, especially among professional gamers." Interestingly, there are many varying forms of these tournaments, as they are played on many different types of gaming systems and including even more different types of games. Additionally, some of the most popular competitions have major followings both domestic and international. For instance, in 2013, the League of Legends' Season 3 World Championship became the most watched Esports event in history by accumulating an astounding 32 million viewers worldwide. For reference, that same year the Super Bowl had an estimated 108.4 million viewers. Clearly, Esports are not quite getting the viewership that the National Football League does, however, tens of millions of viewers can still be seen as dollar signs for businesses that are involved. This could potentially be the boost that MGM Resorts International is hoping for.
According to data from the University of Nevada, Las Vegas, gambling revenue has only grown 8% since the recession in 2008 but had previously grown by over 38% between the years of 2001 and 2007. As a result, many of the casinos in Las Vegas have set their sights towards growth through other sources of revenue, two examples being restaurants and entertainment. Further, according to the University of Nevada, Las Vegas, in 2016 only 34% of total casino revenue came from gambling whereas in 2007 gambling accounted for 41% of total revenue. While the decline of popularity for traditional gambling can, at least in part, be attributed to the recession, it is also important to recognize the demographic shift occurring. The "baby boomer" generation seemed to love gambling, however, the younger generation has been exposed to so many different forms of entertainment that the "excitement value" seems to simply not be the same as it once was. Perhaps, combining more modern forms of entertainment such as "Esports" with traditional gambling environments will be exactly what MGM Resorts International needs to continue jump starting growth. Time will tell whether, or not, the strategy will pay off with regard to financial gain, however, it is certainly unique and something that investors may want to keep an eye on.
Posted-In: DriveWealthTopics Sports Tech General
View Comments and Join the Discussion!