The Eleventh Hour: Budgeting In December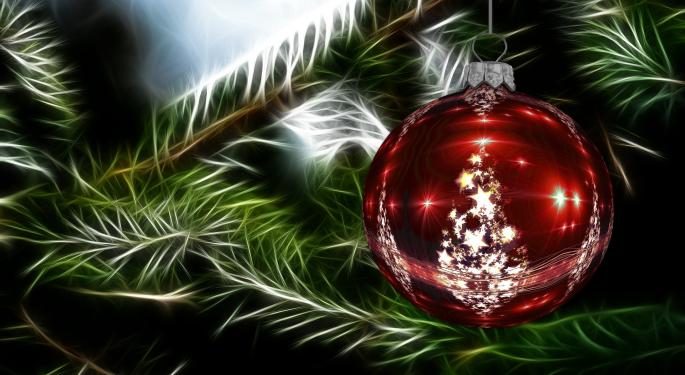 Whether you are a millennial, retiree or someone somewhere in the middle, the year's end can do some serious damage to your finances. While the concerns are cross-generational, there are certain things more applicable in December depending on your age.
As the year winds down, many Americans stress about how to makes ends meet. How do you provide a festive holiday for loved ones but still responsibly keep up with bills? Can you afford to keep up with the Joneses by accepting every party invite, attending every cookie swap, sending out cards and giving gifts? And, depending on your generation, there are additional concerns to think about: tuition, providing for three generations or affording additional expenses on a fixed income — the holiday cash concerns don't disappear as you age.
From Christmas presents to higher utilities, quarterly or annual bills like insurance plans and additional retirement contributions, the 31 days of December may seem utterly filled with all things finance.
To add salt to the wound, budgeting last minute may seem insurmountable to those caught unawares or blissfully — albeit momentarily — ignorant of the financial worries December frequently brings.
However, just as with every other time of the year, budgeting in December does not require herculean strength or valor. Rather, the principles remain the same. Don't let the holiday hype scare you into winging it this season. Slow down. Breath. And get on track now.
For This Moment
Get Organized.
No excuses, just results. Sit down, create a worksheet for yourself that includes each and every monetary need you will have for the month of December. Compare this with your normal budget (or your bank account and income for the month if you don't yet use a budget) and work to determine how much you can allocate to things beyond the necessities. Start with your income and deduct the amount you have to pay for bills, then categorically give each remaining dollar a purpose.

For Next Year
Instead of being caught in a pinch each holiday season, consider planning ahead — way ahead — for next year. Take advantage of after-holiday sales, consider budgeting each month for specific Christmas needs or even think about purchasing a gift card with each paycheck and designating that to holiday spending.
The Bottom Line
Budgeting is not innately enjoyable. But, seeing your holiday dreams come true is. Weigh the amount of time and effort and the sense of security you will gain from planning thoroughly against being caught at the last week and unable to fulfill your holiday wishes. It's well worth every moment.
As always, your financial advisor is readily available to be your personal Santa's elf and help make your Christmas budget a fruitful success.
View Comments and Join the Discussion!
Posted-In: Budget Budgeting Christmas Christmas budget holiday shopping seasonTopics Personal Finance General Best of Benzinga