15 Women Championing The Media Revolution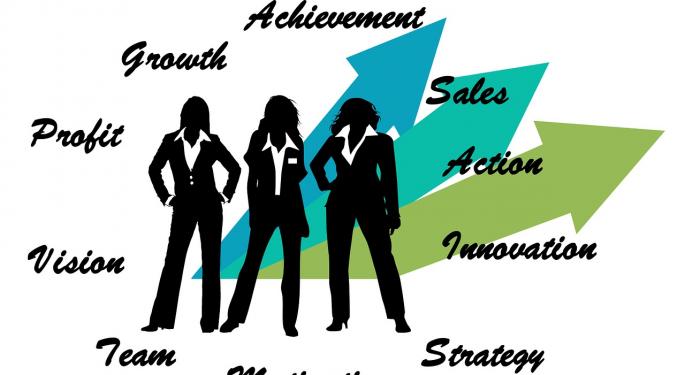 The rapid decline of the newspaper business over the past couple of decades was a major hit to the media world, but there are new and powerful forms of media that have gained an immense amount of traction on the digital frontier.
Websites like Buzzfeed and Gawker are embracing wit, snark and silliness. Niche topics are finding homes in places like Curbed and CityLab. News outlets like Vox, Re/code and Business Insider aren't afraid to pursue bold, new styles of reporting.
"It is a real time of expansion," Vox.com Co-Founder Melissa Bell told The Guardian. "It is a good time to be in journalism right now."
This is the new media revolution, and here are some of the powerful women bringing it to life:
1) Melissa Bell, Co-Founder of Vox.com (@MelissaBell)
Before co-founding Vox.com last year, Melissa Bell was one of the most-read bloggers for The Washington Post. She also helped launch a subsidiary of The Wall Street Journal called Mint, which is located in India.
How one man went from black folk-hero to a possible Tea Party presidential candidate: http://t.co/eD8Ffpbyb9

— Melissa Bell (@MelissaBell) February 23, 2015
2) Anna Holmes, Founder of Jezebel (@AnnaHolmes)
Anna Holmes is the founder of popular feminist blog Jezebel, which is owned by Gawker Media. In addition to being a columnist for The New York Times Sunday Book Review, Holmes is also the editor of the Digital Voices section for Fusion, a multi-platform media company aimed at attracting millennials.
Today, @LatoyaPeterson chats with @fazlalizadeh about street art and the "taking of space." http://t.co/GjTgc67ImM pic.twitter.com/Oc9nkhX4aC

— Anna Holmes (@AnnaHolmes) March 31, 2015
3) Alexis Juneja, Founder of Curbed (@lexjuneja)
Alexis Juneja is one of the four co-founders of of the Curbed Network, which includes a blog called Curbed about architecture, real estate and interior design. In addition to the national coverage, Curbed does blogs for specific cities like New York, Denver, Montreal and Detroit. She now serves as a VP at Vox Media, the parent company of Curbed.
.@Voxdotcom Takes Melding of Journalism and Tech to Next Level at @VoxMediaInc http://t.co/w7JogaVhUH ---> Chorus! Chorus! Chorus!

— Alexis Juneja (@lexjuneja) April 6, 2014
4) Kara Swisher, Co-Executive Editor of Re/code (@karaswisher)
Kara Swisher's impressive resume includes the BoomTown column for The Wall Street Journal, the D: All Things Digital high-tech conference and AllThingsD.com, where she won a Loeb Award for her coverage of Yahoo. Swisher appears frequently as a source for all things tech in multiple other news outlets.
What Is Silicon Valley's Problem With Gender? http://t.co/TIxMUpjRxZ via @recode

— Kara Swisher (@karaswisher) March 28, 2015
5) Sommer Mathis, Editor of CityLab, (@sommermathis)
The titular CityLab is a website dedicated to analyzing ideas and issues facing cities across the globe. Sommer Mathis has been the editor for almost four years now and has also worked at Washingtonian.com.
Shopping malls aren't actually dying http://t.co/t2FmZFwOCp

— Sommer Mathis (@sommermathis) March 25, 2015
6) Doree Shafrir, Executive Editor at Buzzfeed (@doreeshafrir)
At Buzzfeed, Doree Shafrir oversees all of the sites culture, entertainment and ideas content. She has also served as a senior editor for Rolling Stone and an editor at Gawker.
oh hey @buzzfeed's first podcasts are already in the iTunes top 10 pic.twitter.com/3xiMgkqFcY

— Doree Shafrir (@doreeshafrir) March 24, 2015
7) Linette Lopez, Senior Finance Editor at Business Insider (@lopezlinette)
Linette Lopez joined Business Insider after she graduated from Columbia University's School of Journalism and has been making waves ever since. She writes powerful pieces that get upwards of 50,000 views.
For the first time the Chinese government has admitted that things aren't going so well http://t.co/hrOveU4emp pic.twitter.com/DaBIxJOSrR

— Linette Lopez (@lopezlinette) March 30, 2015
8) S. Mitra Kalita, Executive Editor (At Large) for Quartz (@mitrakalita)
Before becoming the executive editor for the digitally native news outlet Quartz, she was the founding ideas editor. S. Mitra Kalita had a hand in launching Mint and has also worked at the Washington Post, Newsday and the Associated Press.
Net neutrality stories had higher engagement than #bluedress. Popularity isn't best indicator of quality - Annie Fox, Chartbeat #RJIengaged

— S. Mitra Kalita (@mitrakalita) March 30, 2015
9) Maria Popova, Founder of Brain Pickings (@brainpicker)
Maria Popova's site, Brain Pickings, is what she calls "a subjective lens on what matters in the world and why." The Library of Congress also included Brain Pickings in its permanent web archive in 2012. Popova has written for Wired, The Atlantic and The New York Times, among others.
Van Gogh, born on this day in 1853, on art and the power of love—moving letters to his brother http://t.co/ztZdeVaLFs pic.twitter.com/lRTipXibGQ

— Maria Popova (@brainpicker) March 31, 2015
10) Tracie Morrissey, Co-Founder of Broadly (@TracieMorrissey)
Together with Shanon Kelly, Tracie Egan Morrissey is launching Broadly, a new female-focused channel of Vice. Morrissey is also a Jezebel veteran.
Headline you will never see on Broadly: "I Was Catcalled on the Way to My Abortion Clinic"

— TracieEganMorrissey (@TracieMorrissey) March 2, 2015
11) Simone Landon, Senior Editor at FiveThirtyEight (@simonelandon)
Shoutout to Simone Landon for being from Benzinga's hometown of Detroit. Before she worked at FiveThirtyEight, Landon also served as an editor at the Huffington Post.
How should a person fly? http://t.co/iHQotzzcbI

— Simone Landon (@simonelandon) March 11, 2015
12) Heidi N. Moore, Business Editor for Mashable (@moorehn)
Like many of the women on this list, Heidi Moore has an all-star journalism track record that includes time at The Guardian, The Wall Street Journal and American Public Media's "Marketplace." She joined Mashable just last month. Moore is also one of our top women in finance to follow on Twitter.
Please read one of my favorite stories this week, about the smacktalk war between Weather Channel and AccuWeather. http://t.co/516hacSUn2

— Heidi N Moore (@moorehn) April 1, 2015
13) Caity Weaver, Senior Editor at Gawker (@caityweaver)
After three years as a writer for Gawker.com, Caity Weaver was promoted to her current position of senior editor. She also has a tumblr dedicated to the best online reviews of Taylor Swift fragrances.
Embarrassing video of @TCBerman singing his heartsong, published to the front page of http://t.co/0mNhSXOajR: http://t.co/9vmIgqQqxA

— Caity Weaver (@caityweaver) March 10, 2015
14-15) Alix Spiegel (@aspiegelnpr) & Lulu Miller (@lmillernpr), Co-Creators of Invisibilia
National Public Radio veterans Alix Spiegel and Lulu Miller launched a new podcast, Invisibilia, in January of this year. Invisibilia means "all of the invisible things" in Latin.
As many of you now know, our six-episode pilot season has come to an end. But this isn't goodbye; it's à bientôt. https://t.co/ufMKIlnZb8

— Invisibilia (@NPRinvisibilia) February 19, 2015

Image Credit: Public Domain
View Comments and Join the Discussion!
Posted-In: Alix Spiegel AllThingsD Anna Holmes Associated PressTopics Crowdsourcing Tech General Best of Benzinga