How Contract Management Helps Hedge Against Financial Services Cyber Threats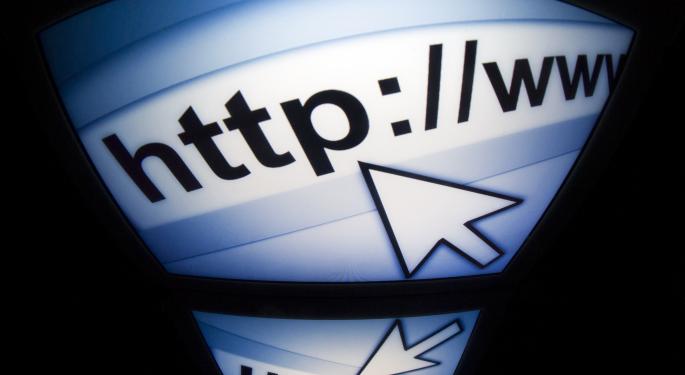 Financial services institutions have long been targets of cyberattacks.
Despite the industry's history of taking cybersecurity seriously, threats are increasing. While hacking tools and techniques continue to grow in sophistication, corporate IT defenses remain relatively weak.
For high-target financial organizations – from retail and investment banks to hedge funds – the question is no longer if a serious breach will occur, but when.
Given this precarious landscape, firms are making meaningful, lasting steps to institute threat prevention mechanisms and recovery plans. One especially important area of concern is consumer and investor relations.
Dealing with the aftermath of a breach is turbulent enough; simultaneously failing to adhere to client obligations will chip away at a firm's reputation and ability to close future deals. How then can firms protect themselves and their clients' interests against the many negative consequences of a cyber-breach?
The best way to combat a cyber-threat is to leave nothing to chance. This means having complete visibility into and control over contractual obligations.
The best way to achieve this control is by utilizing state-of-the-art technology such as contract lifecycle management (CLM) software that provides the firm with unprecedented insight.
Make good on customer-facing contractual obligations
Banks and hedge funds know that making good on the deals they make with customers is the key to business success. Client obligations are always the first concern. Failure to adhere to client obligations can trigger severe penalties, legal action, regulatory fines, termination of relationships and crippling brand damage.
Keeping this in mind, firms must be aware of exactly when and with whom they are legally required to share certain information, long before a cyberattack. Under-sharing means breaching a contract, regulation and, potentially, the law.
Oversharing means exposing the firm to unnecessary vulnerabilities. Firms without a clear picture of their contractual obligations put themselves at risk. If, for example, an organization is required to widely report only those data breaches that meet a certain materiality threshold, they will waste time and money (not to mention harm customer relationships) by reporting breaches they are not bound to disclose.
CLM software provides access to all the key data points in your entire contract portfolio, which contains all the information needed to avert disaster in a crisis.
Proactive contract analysis helps build out appropriate response plans and uncover gaps between contract terms and corporate processes. Analysis of a firm's contract portfolio will prevent unnecessary and harmful disclosure in the event of benign threats, and will bolster overall contractual compliance and ability to gauge the risk involved in everyday business.
As the industry rushes to get one step ahead of hackers, arm yourself and your company with the knowledge you need to plan for and recover from a crisis. We all know the question is not whether a cyberattack will strike, but if you can afford to remain unprepared in the aftermath.
Bill Hewitt is the CEO of Exari, a contract management and document assembly company. With more than 20 years of leadership experience in the technology sector, Hewitt has held executive positions with market-leading companies where he designed and executed growth strategies. Most recently, Hewitt worked with a variety of technology companies, from start-ups to late stage private-equity backed firms as CEO of Vorago Advisors. Prior to that, Hewitt was President and CEO of Kalido, Inc., backed by Matrix Partners and Atlas Venture, which was acquired by an Austin Ventures backed firm. He has also held senior management, marketing and sales roles at PeopleSoft, Hyperion and IBM, among others.
Posted-In: CybersecurityTopics Tech General Best of Benzinga
View Comments and Join the Discussion!