Exclusive: LendingTree CEO Talks Past Quarter, Future Growth, Position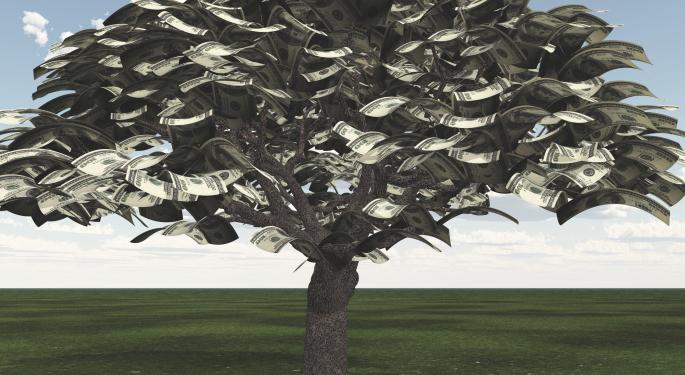 Shares of Tree.com (NASDAQ: TREE) are up about 3.5 percent after the company reported better than expected second quarter earnings last week.
Sales are up 12.6 percent year over year, while earnings per share jumped from a $0.18 loss to a $0.23 gain. Non-mortgage sales makes up less than 20 percent of total revenue, but is up 105 percent year over year.
In an exclusive interview with Benzinga, CEO Doug Lebda laid out the quarter and LendingTree's future.
Non-Mortgage Sales
Non-mortgage loans have been available on LendingTree's platform for several years, but growth has recently exploded. Lebda explained this is "because we have over 10 personal loan lenders, probably 10 auto lenders and the conversion rates are going up because they are all building these automated platforms."
With the significant increase in companies competing with each other, LendingTree can further fuel growth by stepping up advertising.
"It has scale and it works across every ad unit you can image, and we have the brand … We are going to do personal loan advertising and we are also going to do more branded advertising across the credit sector."
Related Link: LendingTree CEO Discusses Boosting Non-Mortgage Revenue
Mortgage Revenue
Although the mortgage origination market is shifting from refinances to new mortgages (which pay less), LendingTree was able to boost its revenue by 5 percent.
Ledba explained that the refinance market is driven primarily by call centers, a strategy that is less effective in the purchase market. "So, we did two real product innovations over the last six months. One, we rolled out our Local Lender Introduction and the second is Call Transfer."
The goal of these initiatives is to make the process more personal in the tougher purchase market. Lebda says full growth will kick in over the next couple quarters.
Competitive Position and Valuation
Competitors such as Credit Karma, Prosper and Lending Club have received multi-billion dollar valuations in recent capital raises as private companies.
"We are going to grow at a similar rate, or even faster and we are the real market place … They only the consumer one option, so comparing across them is really important for the consumer. We are the first and only real marketplace where you can get multiple options."
Lebda concluded by stating that the personal loan space is revolutionizing as lenders step on the gas and consumer awareness increases. A market LendingTree is ready to capitalize on.
View Comments and Join the Discussion!
Posted-In: Doug Lebda LendingTree Mortgages personal loansTopics Trading Ideas Interview General Best of Benzinga