4 Good Reasons To Go Into Debt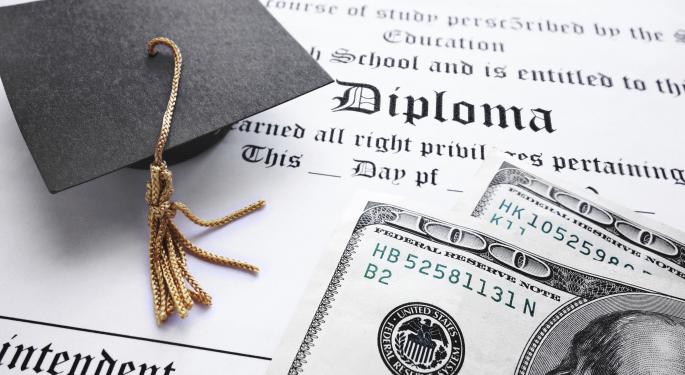 Americans have always been a bit debt-averse. To get the average citizen ranting you only need mention the national debt and how it has climbed over the years. However, the popular perception of debt, while it has its merits, is not always right.
There may be little nuance in the way people on the street talk about debt, but there is plenty of nuance in real life. Here are four situations in which holding debt makes sense.
Mortgages
Ever since the Great Recession undercut the housing market, many people have been choosing to purchase homes in cash. In fact, in parts of the country the number of homes purchased in cash surpassed those purchased with mortgages.
There are still good reasons to get a mortgage, if you can qualify. Mortgage rates continue to be near historic lows. You may be able to put your cash to work more profitably in a different investment. Though it is impossible to tell the future, recent stock market gains have simply blown real estate gains out of the water.
Related Link: 5 Cool Items To Buy From The Amazon 3D Printing Store
Get a Degree You Really, Really, Really Want
There has been much talk about the high costs of going to college and the resultant student loans graduates across the country are facing. For those who go to school and obtain a degree in an area of true passion, the costs should be viewed from a different perspective than for other graduates.
There are two lessons to this story: First, choose a study path that truly appeals to you, and second, make sure you graduate in order to make the student loans worth it.
Start or Expand a Business
Starting a business can be considered investing in yourself. When you start a business you give yourself more control over your future, and you stand to more fully reap the rewards than if you had been an employee.
Taking out a loan to start a business is a tried-and-true strategy, so long as the business plan is solid and you are dedicated to making it work. Though there can be no guarantees of success, taking a loan to start or even expand a business has paid off for millions of people over the years.
Fulfill a Dream
This is a financially-focused article, and as such telling you that it is excusable to go into debt in order to fulfill a dream may seem a bit out of the box. But take a look at the other three reasons on the list and something will quickly jump out at you: They all represent the fulfillment of various dreams.
This fourth reason serves as a placeholder for all the other dreams but is not a license to debt-finance lavish spending without regard for the future. Rather, it's a suggestion that the fulfillment of sincerely held dreams, those which motivate you and serve as a reason to get out of the bed in the morning, may be the perfect reason to take out a loan--as long as you have a solid plan and the means to repay it.
Posted-In: debtTopics Personal Finance Best of Benzinga
View Comments and Join the Discussion!