IBM Creates Nanotechnology to Battle Fungal Infections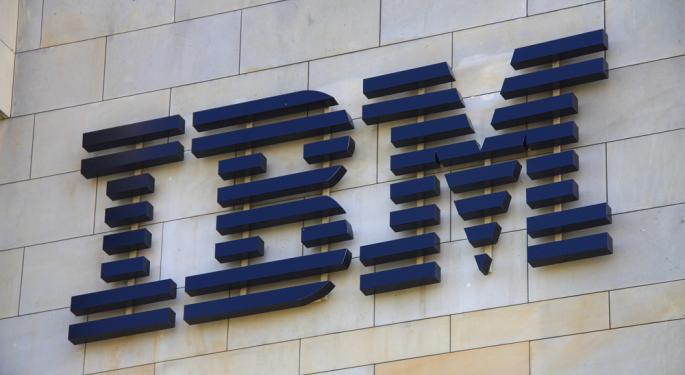 Before scientists create something that has mainstream uses, it often starts as science fiction.
A new technology deep within IBM's (NYSE: IBM) Singapore research facility isn't quite ready for the mainstream but when it is, the implications for those who suffer from fungal infections and later, other infections, could have a new ally in their fight but this ally is completely different than current treatments.
If you're a fan of Star Trek, you've seen nanotechnology. These are microscopic machines that get inside machines or in this case, the body, to identify and fix problems.
Scientists have developed a nanomedicine 1,000 times small than a grain of sand that fights fungal infections. Here's how it works: By creating an electrical charge on each of these tiny particles, they can be programmed to attack only fungal cells while leaving healthy cells alone.
The particles attach themselves to the fungi and rip their cellular membranes apart killing the cell.
This is different than conventional treatments in that it's a physical attack where the cell is torn apart instead of a drug-like attack where the cell is put to sleep. By killing the cell, there is no opportunity for it to develop a resistance to the nanoparticle. This eliminates the growing problem plaguing doctors: Infections that are increasingly becoming resistant to current therapies.
"It rips the membrane out in a physical attack," said IBM scientist, James Hedric. "It's kind of like popping a balloon. We don't put them to sleep like most drugs do. We kill them. That is why it is so effective. And they can't adapt to a physical attack. They can adapt to drugs."
Fungal infections, from Athlete's Foot to more serious ailments affect about one billion people worldwide each year.
Related: Is this Hospital Small Cap the Remedy for Growth, Value and Income Investors?
The implications just on that one type of infection are huge but the goal is to create nanotechnology that addresses all types of infections, cancer cells, and many other diseases and conditions.
Like all technologies still living in a lab, don't expect widespread commercial use for a while but according to IBM, scientists are making rapid progress. Technology like this not only has global implications for those with health concerns but investors can be sure that IBM, known as one of those "old-tech" companies, is still on the cutting edge of innovation.
Want to learn more? Watch this video:

Disclosure: At the time of this writing, Tim Parker had no position in the company mentioned.
View Comments and Join the Discussion!
Posted-In: IBMTopics Tech General Best of Benzinga