Taking Stock of Dimon's Victory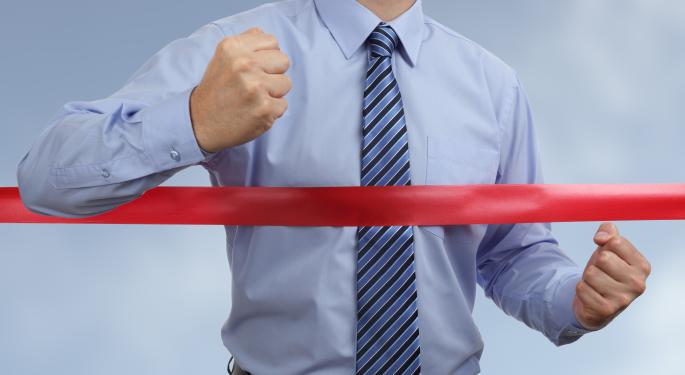 By Prof. Tina Yang, Assistance Professor at the Villanova School of Business
The battle over whether to strip Jamie Dimon, the chairman and chief executive of JP Morgan Chase, of his chairman role was fought on the front pages of all major newspapers in the past few months.
It ended with a resounding victory by Jamie Dimon. A non-binding proposal to separate the CEO and chairman positions won 32% of votes cast at the annual shareholder meeting held on May 21. A similar measure won 40% votes last year. What should we make of this year's votes? What does Dimon's victory mean to the global movement toward the separation of the CEO and Chairman positions?
Yes, there has been a global movement spearheaded by regulators and governance activists to push firms to separate the dual roles. It started with the 1992 Cadbury Report issued by a committee appointed by the U.K. government. The Report recommended codes of best practices, including having more outside directors on the board and separating the positions of CEO and chairman.
Two decades later, less than 10% European firms still combine the two titles, compared to a majority of firms at the start of the 1990s. In the U.S., 54% of S&P1500 firms still have their CEOs also chair the board, down from 70% in 1996.
Did the shareholders of JP Morgan Chase vote No to a particular proposal or to the global movement toward split roles? Will Dimon's victory put a brake to this global movement?
To find answers to the above questions, let's take a moment to look at the evidence on the impact of combined CEO and chairman roles (CEO duality) on firm performance. CEO duality is one of the most hotly debated issues in corporate finance. Not surprisingly, hundreds of research papers have been published on the subject.
However, the evidence on the efficacy of CEO duality is mixed. Explanations for the mixed evidence include: 1) econometric challenges -- it is extremely difficult to disentangle whether CEO duality enhances firm performance or whether good-performing firms choose to adopt certain board leadership structures); and 2) the dual roles works well for some firms, but works poorly for some other firms. Thus, it is hard to draw any general conclusion.
Professor Zhan Zhao of Grenoble Ecole de Management and I recently conducted a study using a research design which hopefully circumvents the above challenges. We use the shock of the 1989 Canada-United States Free Trade Agreement to analyze the impact of CEO duality on firm performance before the events like the Enron scandal and the 2002 Sarbanes-Oxley Act transformed the corporate governance landscape.
The idea is that since the shock is unanticipated, it is hard to argue that firms optimally choose their board leadership structures beforehand to deal with the problem of greater competition and shifting market opportunities.
We find that the stock prices of the duality firms outperform non-duality firms by 3-4% in the new competitive environment. Our findings are consistent with the arguments that have long been made in support of the dual roles. CEOs accumulate unparalleled on-the-job firm-specific knowledge.
Thus, a firm with a consolidated leadership should be able to make faster decisions and respond more quickly to a changing, competitive environment, a key ingredient to a firm's survival especially in tumultuous times. Lending further support to this argument, we find that those firms that need to reply more on managers' firm-specific knowledge perform better if they combine CEO and chairman positions.
Interestingly, we also find that duality firms with better corporate governance perform better post trade liberalization.
The above findings help us understand why shareholders of JP Morgan Chase voted down the proposal to split the dual roles. Of the 11 directors on the board of JP Morgan Chase, Jamie Dimon is the only non-independent director.
JP Morgan Chase also has a strong lead director, Lee Raymond (the retired chairman and CEO of Exxon Mobil), who performs virtually the same duties as an independent chairman. Further, JP Morgan Chase does not have provisions such as classified board and poison pill, which are commonly viewed as bad governance practices. In other words, JP Morgan Chase has a strong corporate governance system in place.
Jamie Dimon successfully steered JP Morgan Chase through the worst financial crisis in a generation. Looking ahead, U.S. banks will face great challenges due to risks including regulatory changes, the inevitable unwinding of the Fed's balance sheets, and continuing European banking problems.
A strong, tested leader like Jamie Dimon, complemented with strong checks and balances in other areas of corporate governance at JP Morgan Chase, may be the winning formula for the firm to succeed in the challenging environment.
So, what are the answers then? It is safe to say that the shareholders of JP Morgan Chase voted No to a particular proposal. They believe that the benefits of having Dimon also as the chairman outweigh the costs. Shareholders of another firm with its own unique circumstances may reasonably reach a different conclusion based on a similar costs-and-benefits analysis.
Shareholders of JP Morgan Chase may vote for split roles in the future. In short, shareholders are behaving like responsible owners; they are putting more thoughts into the matter.
What does Dimon's victory mean in the broad scheme of the global movement toward independent board leadership? Separate CEO and Chairman roles has its philosophical appeals. One main job of corporate boards is to monitor CEOs. Having CEOs also serving as chairmen is tantamount to having students grade their own homework.
From this perspective, regulators and governance activists are unlikely to be deterred by Dimon's victory. But, Dimon's victory does give us pause to reflect upon the benefits of CEO duality, as they do exists. For example, our paper shows that CEO duality can enhance firm performance, especially for firms that need to be nimble in competitive environments.
What is clear is that more research on the costs and benefits of CEO duality is needed, and that will help inform better decisions.
The following article is from one of our external contributors. It does not represent the opinion of Benzinga and has not been edited.
Posted-In: Jamie DimonTopics Success Stories General Best of Benzinga
View Comments and Join the Discussion!