Which Travel Services Actually Save You Money?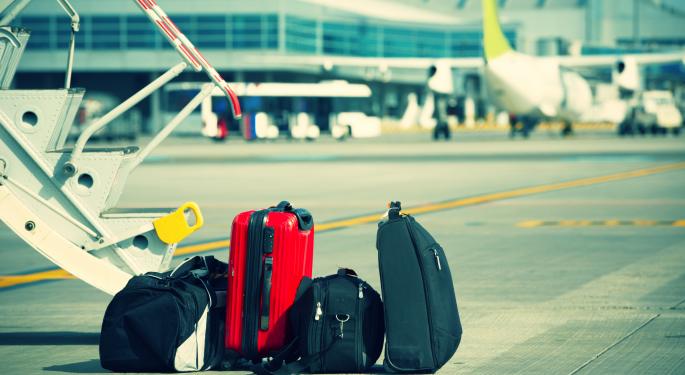 While Benzinga mostly covers actionable trading ideas and news stories, we've decided to delve a bit deeper into personal finance.
The team at Benzinga would like to assist readers with not just their investing endeavors, but their financial lives as a whole. And today, we continue this effort with information on travel services that actually save you money.
The Internet has revolutionized how people book travel. Flights, lodging and rental cars can now be booked with just a few clicks instead of calling a travel agent or booking accommodations directly from numerous vendors. Yet, the cost effectiveness of services still varies greatly from provider to provider.
Which travel services actually save you money? Let's look at a few of the major online services and see how they match up.
Expedia
According to The Seattle Times, Expedia (NASDAQ: EXPE) is the largest online travel agency in the world. But, are its prices really better than travelers would get by purchasing directly from vendors?
Suppose a family of four wishes to travel from Los Angeles to Denver for a week-long holiday trip in late December. Grandma and grandpa live in a small house, so the family will stay in a hotel.
A search on Expedia lands them a three-star hotel (Comfort Suites), economy rental car from Hertz and round-trip economy airfare on US Airways for a total of $2,022.
Meanwhile, by booking the same (or as close as possible) accommodations from the mentioned vendors, the family would pay $618 for a hotel room, $355 for a rental car and $1,300 for airfare. That comes out to $2,273. So, booking on Expedia saved the family $251, or about 11 percent on their vacation.
Priceline
William Shatner's bizarre poses aside, Priceline (NASDAQ: PCLN) appears to be a bit overrated. Using the same airline, car rental company and hotel as above, the trip costs a whopping $2,875. Even when changing the airline to Spirit (cheapest available on the site), the vacation still costs nearly $2,600 – far more than the cost of booking accommodations directly from the mentioned providers.
Orbitz
Orbitz (NYSE: OWW) also appears to have higher prices than travelers will find when booking accommodations separately. Using the same vendors, the trip would cost just under $3,000. Even when switching to the cheapest airline available (Spirit) the cost only drops to $2,714 – far higher than the $2,273 the family would have paid by booking their accommodations directly from the vendors.
The Bottom Line
This article discussed just a few of the plethora of travel services available to modern travelers. Of those reviewed, Expedia was the lone service that actually saved travelers money. Of course, this is based on a holiday trip from Los Angeles to Denver and may not be representative of all vacation options.
In a nutshell, Expedia appears to offer superior prices, but travelers should comparison-shop before deciding whether to use it (or any other travel service) over booking accommodations directly from vendors or a travel agent.
Posted-In: William ShatnerTopics Economics Personal Finance General Best of Benzinga
View Comments and Join the Discussion!