The World Record For Deadlift Was Just Broken; What Else Weighs A Thousand Pounds?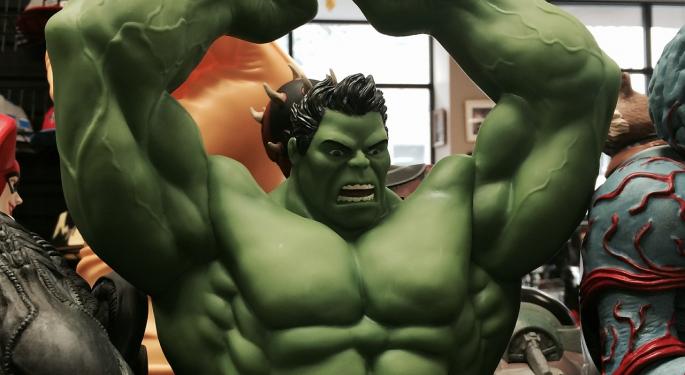 Less than a year after British strongman Eddie Hall became the first human being in history to deadlift 500 kg (1,102.3 lbs) at the World Deadlift Championships, Hall recently broke the Commerce World's Strongest Man (WSM) record for a slightly different style of deadlift.
Hall and fellow competitor Brian Shaw both lifted 445KG (981 lbs) in the WSM deadlift format that involves a thicker, more rigid barbell and a platform that slightly increases the distance of the lift.
For the average person, this type of strength is difficult to comprehend. However, if you want to begin training to be the next deadlift record-setter, here are some things that weigh roughly 1,000 pounds that you might (or might not) come across in your daily life.
A grand piano.
A horse.
A polar bear.
About five average adult men.
About five typical refrigerators.
About one Incredible Hulk.
About 10 toilets.
About 8,000 eggs.
About 50 car tires.
About 50 cases (1200 cans) of beer.
1,000 pounds of feathers.
For your safety, it might be a good idea to start with a single case of beer and work your way up to the polar bear slowly over time.
The 28-year-old Hall has been the U.K. Strongest Man for six years running. He also came in third place representing the U.K. in the World's Strongest Man competition.
Posted-In: Brian Shaw deadlift Eddie Hall strongman World's Strongest Man WSMSports General Best of Benzinga
View Comments and Join the Discussion!