Remember WCW? Hulk Hogan, Dennis Rodman And Others Earned Some 'Absurd' Salaries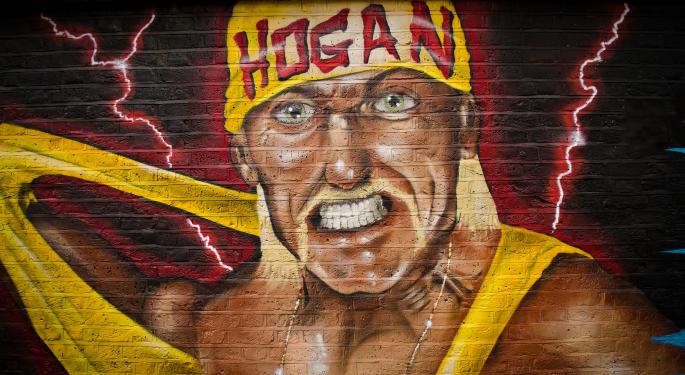 Remember World Championship Wrestling, aka WCW, aka Doubleya-See-Doubleya? Ted Turner's wrestling promotion nearly put Vince McMahon's World Wrestling Entertainment, Inc. (NYSE: WWE) out of business during the 1990s. However, creative control and the AOL-Time Warner Inc (NYSE: TWX) merger put an end to that.
Related Link: Brock Lesnar, WWE's Biggest Star, Is Returning To UFC For One Night
Fox Sports pointed out some pretty ridiculous facts about WCW's salaries and celebrity payouts.
Hulk Hogan, the biggest star in the company and arguably the most famous pro wrestler ever, was paid $13.1 million -- $5 million more than anyone else on the roster.
For his brief 1999 stint, Master P earned $290,000.
Dennis Rodman's salary of $1.2 million was higher than his salary in five of his 11 NBA seasons.
Scott Steiner ($2.37 million) earned about as much as Eddie Guerrero and Rey Mysterio combined. The latter two went on to become huge stars in WWE.
Chris Jericho had an average salary of $142,000 from 1996 to 1999. He's gone on to become one of the most accomplished pro wrestlers of all time.
Posted-In: Dennis Rodman Hulk Hogan Master P WCW WWFSports General Best of Benzinga
View Comments and Join the Discussion!