10 Ways AI Has Made Your Life Easier, Via Your Smartphone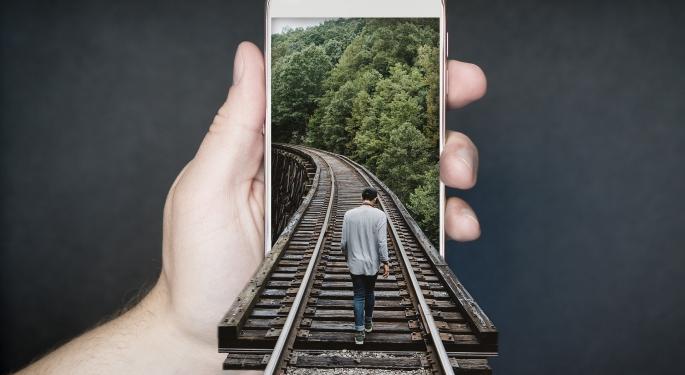 One of the fastest growing areas of interest throughout 2017 was artificial intelligence and 2018 will likely see new AI-themed products hit the market.
What You Need To Know
Many consumers aren't aware of the extent to which artificial intelligence and machine learning technologies already help us in our daily lives, Statista said. In fact, Deloitte's Global Mobile Consumer Survey found that 65 percent of smartphone users across 16 different markets have used at least one machine learning application in the past whether they realize it or not.
Why It's Important
Here is a list of the top 10 ways AI has made your life a little bit easier, according to the Deloitte survey:
Predictive text
Route suggestions
Voice assistants
Voice search
Translation apps
Voice-to-text
Email classification
Automated calendar entries
Location-based app suggestions
Automated photo classification
What's Next?
AI and machine learning applications offer a personalized and convenient mobile experience, Statista noted. But as the underlying data, hardware, software and other technologies improve over time, it is reasonable to assume that the AI-infused services will get a lot smarter in the future.
You will find more statistics at Statista
Related Links:
This Graph Shows The Bitcoin Obsession Has Surpassed 'Tulip Mania'
Posted-In: AI Android artificial intelligence iPhonePsychology Tech Media General Best of Benzinga
View Comments and Join the Discussion!