Fans Had Their Phil: 6 Yearly Salaries The Zen Master Made Per Day As Knicks President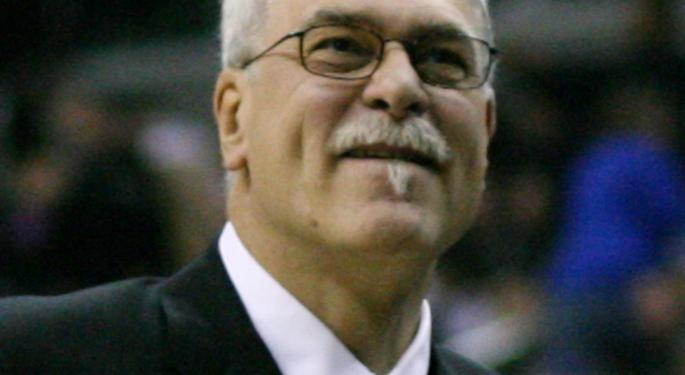 For building teams that set records for losses, alienating his fans and best players, and tarnishing his record as perhaps the luckiest man in NBA history, Phil Jackson's tenure as president of the New York Knicks was remarkably rewarding.
Jackson rose to fame and power by riding the backs of star players (Michael Jordan, Scottie Pippen, Shaquille O'Neal, Kobe Bryant, Walt Frazier and Earl Monroe, among others) to 13 titles as a player and a coach.
On Wednesday, the Knicks put Jackson out of their fans' misery and cut him loose.
He spent a little over three years presiding over a team that set franchise records for losses (16 consecutive in 2015, 17-65 on the season). His reign of error left his anti-dynasty with a 90-171 record during his tenure.
For all of this, the "Zen Master" earned $60 million for 1,200 days work... That's $50,000 per day.
See Also: 5 Of Boxing's Strangest Encounters: Mayweather Vs. McGregor Bout Not The First 'Money' Fight
Here are half a dozen jobs that Jackson can take that might fit his image, plus keep his salary at roughly $50,000. That would be per year.
Jackson is known for giving inspirational or just plain weird books to his players. Kobe Bryant, known for rolling his eyes when Jackson handed him a book when both were with the Los Angeles Lakers, probably did a 360 in his sockets when Jackson gave him "Montana," a novel about a middle-class family torn asunder by a scandal in the 1940s.
Jackson, who rides motorcycles, has cited the book "Zen and the Art of Motorcycle Maintenance" as among the most influential books he claims to have read. He might have to move back to California, where two-wheel wizards make the most.
As a guy from Deer Lodge, Montana, who likes to hunt and fish, this is right in his wheelhouse.
As a former athlete, another no-brainer.
The son of two fundamentalist ministers, Jackson had a strict upbringing and wasn't allowed to dance, watch movies or television, or listen to rock music. He majored in religion, philosophy and psychology at the University of North Dakota. This could be Jackson's ultimate calling.
Everyone knows that Jackson favors playing the triangle, almost to a fault. A spot in the San Diego Symphony Orchestra would get him just above that $50,000 sweet spot.
Image: Keith Allison from Baltimore, USA derivative work: Chris! my talk (Phil_Jackson_3.jpg) [CC BY-SA 2.0 (http://creativecommons.org/licenses/by-sa/2.0)], via Wikimedia Commons
Posted-In: NBA New York Knicks Phil JacksonPsychology Sports Opinion General Best of Benzinga
View Comments and Join the Discussion!