Teens Rank Corporations By Coolness; Do Rankings Correlate To Success?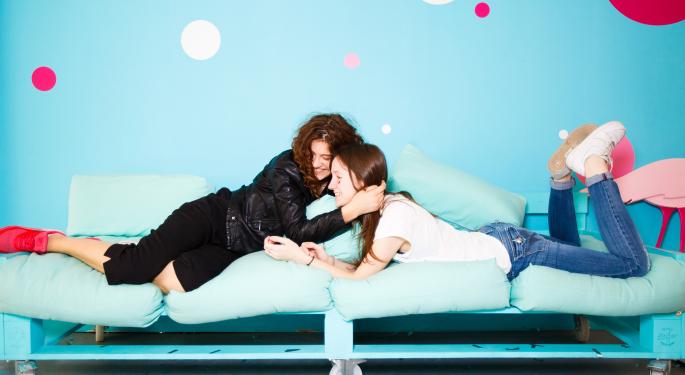 It's always difficult to keep track of what teens consider cool these days, but a recent survey conducted by Alphabet Inc (NASDAQ: GOOG) (NASDAQ: GOOGL) Google's market research wing provides some valuable insight.
Google's report, titled "It's Lit: A guide to what teens think is cool," ranks brands by their coolness factor.
The main takeaway is that some of the brands widely considered to be ultra-popular with teens are in fact not on teens' radars. For example, Vice, the new-age media empire that was presumed to be coveted by younger people because of its online presence and unique documentaries, is in fact dead last in both categories: least aware and least cool.
Vice even ranked lower than the Wall Street Journal.
"Everything you've ever thought was gnarly, sick, rad, tubular, cool, kool, kewl, or hipper than heck turns out to be a lie," Spin.com noted.
Aware But Not Cool
Here is a list of companies that ranked high in the awareness category (at least 7.5/10) but low on the coolness scale (below 6/9). The stock's one-year performance is also explored to see if there is any observable correlation.
Aware And Cool
Here is a list of companies that ranked high in the awareness category (at least 7.5/10) and high on the coolness scale (at least 6/9).
Top 3
Here are the three most popular brands:
Bottom Line
At first glance, it might be erroneous to conclude that a stock's performance is tied to its coolness factor among teens. For example, the best performing stock, Sprint, ranked low on the charts. On the other hand, L Brands' Victoria's Secret brand ranked high, but its stock has been cut nearly in half and hit a 52-week low of $45.76 Monday.
Also, GoPro ranked 7.5/9 on the cool scale and 7.75/10 on the awareness scale but its stock has been under pressure for quite some time. Apple scored an almost perfect 10/10 on the awareness scale but its coolness score fell short of GoPro at 7.5.
Related Links:
The L Brands Story Stays Uncertain
Companies Continue To Weigh Whether Their Brands Are Safe In The Hands Of Google
Posted-In: Cool Cool Factor TeensPsychology Markets Media Trading Ideas General Best of Benzinga
View Comments and Join the Discussion!