Exclusive: A Target Employee's Guide To Saving Money On Black Friday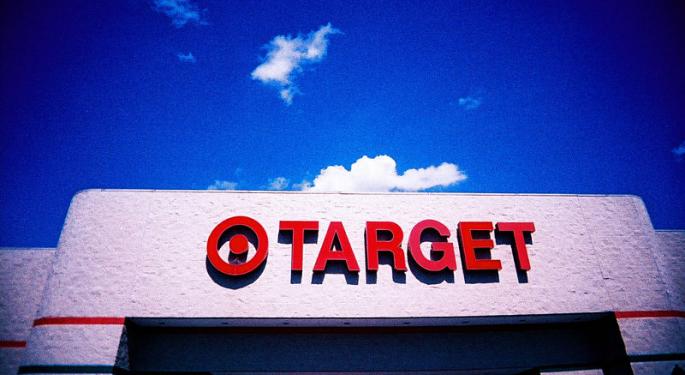 This post is sponsored by GOBankingRates
Black Friday 2013 — a day when consumers completed less than 10 percent of their holiday shopping but generated 57 billion dollars in sales — was the worst day of my life. And to many shoppers eager for savings, a waste of time.
As a former merchandising executive at Target, the nation's second-largest retailer, I can assure you that retailers employ a host of strategies to keep you wandering around the store in the hopes you'll spend more than you planned to.
Retailers craft these strategies far in advance. At Target, for example, merchandise executives receive the inside scoop on doorbusters and deals in illustrated Black Friday and holiday season guides as early as August, which outline everything from employee schedules and floor layouts to signage, replenishment strategies and return policies. These instruction manuals "make it easy" for the executives to implement a profitable fourth quarter — and this one is projected to increase more than 4 percent over last year, an estimated $981 billion in industry sales for 2014. But they do little to save the consumer any money.
I implore you: This sensationalized holiday isn't all that it seems. Will you save money? A little, maybe. For quality items? Probably not.
If you insist on foregoing a relaxed Thanksgiving meal with your loved ones to crowd surf the Black Friday chaos, there are a few tips I recommend as an ex-Target executive to help you survive the day and actually save some money.
Related: Don't Fall Victim to the Myth of Black Friday Savings
1. To Avoid The Crowds, Shop Before Sunrise
Despite Target's lack of transparency on sales and foot traffic on the holiday (do you blame a data breach?), Devicescape was able to track down the flow of consumers via WiFi last year, finding Target's Black Friday had 2.5 times the normal traffic, peaking at 6 p.m. on Thanksgiving and noon Black Friday. For this reason, I recommend fulfilling your in-store shopping needs between 2 a.m. and 6 a.m.
Not ideal for your REM cycle, but during this time the store transforms from a consumer jungle gym to a retail wasteland, gift wrap and torn-apart cardboard sprinkling the aisles. Additionally, replenishment levels are high and employees are bountiful, as they are necessary to restock the shelves for the early morning revival of Black Friday.
2. Be Adamant About Price Matching
With a Bain analysis finding that 10 percent of in-store Black Friday shoppers took advantage of a price-match guarantee last year, be sure to peruse the convoluted (and widely varying) policies that your favorite retailers have.
At Target, you might be disappointed to learn that Black Friday is the only exception to Target's standard price-match policy. If you must, bat your eyelashes, patiently approach a manager with your dispute, and promise to give them 10s across the board in the retailer's famous customer service survey (they should succumb if they don't want coal in their stockings). You should have more luck especially if it's a Target.com price match, as the retailer has accepted this as viable claim as of last year.
3. Don't Bring Your Kids
Allow your children to savor the sedating turkey on this holiday; big-box retailers adorn every aisle and endcap with neon signs and toys to entice consumers — especially kids.
Retailers exaggerate this marketing tactic in the never-ending checkout line by surrounding you with "unnecessary necessities" like nail polish or shaving cream as you slowly make it to the register. Ignore these gimmicks and you'll certainly be spending less than the 2013 Black Friday average of $407.23 per person.
4. "Go-Back Carts" Are A Gold Mine
The Bratz doll you left in the grocery section or the remote-control coozie that you finally abandoned at checkout get collected in what retailers call reshop or go-backs. Ask a team member to dig through these go-back carts to find someone else's reject — and your special doorbuster treasure.
Related: 8 Ways to Save Up $1,000 Before Black Friday
5. Make Use Of The Retail Map
One of the first things I learned as an executive was how retailers played with the human psyche — like how hygienic white tiled floors encourage you to shop longer or how the location of departments and products remain consistent year round, so you can navigate to the toothpaste section with your eyes closed.
Black Friday is the exception to this rule, with the doorbuster phenomenon. For instance, last year televisions lined women's athletic apparel while pajama dump boxes were planted in the toy department. Save money and time by grabbing the retail map that depicts where all the doorbusters are located, offered at the doors and checkout.
6. Wait Until Christmas To Buy Electronics
Every year, big-box retailers showcase their Black Friday promotions with electronic circular ads that allure consumers with drastic reductions on low-quality and non-name brand electronics to get you in the store.
"The deals remain the same — if not improve in price — for higher quality electronics the closer it gets to Christmas," said Andrew Silaj, an electronics specialist and former manager of a Bay Area-based Target location.
Instead of falling for these Black Friday doorbusters, comparison shop and seek the better deals in other departments, like clothes, toys and housewares.
7. Shop Smart With Retail Cards And Mobile Apps
Last year, retailers sent 37 percent more push notifications to mobile shoppers on Thanksgiving and Black Friday than in 2012, according to IBM's Black Friday Report 2013.
Download the Target app and double dip on your savings with the retailer's tool, Cartwheel. Further your coupon stacking with another retail savings app, Shop Kick; it earns you points every time you shop at participating retailers, which can be redeemed for additional promotions.
If you sign up for the retailer's loyalty debit or credit Target REDcard, you'll knock an additional 5 percent off all purchases and get free shipping on online orders. This might make all the difference in whether you're actually getting a deal at the retailer; even though Walmart and Target both averaged a 37 percent discount on all items for Black Friday 2013, those who used Target's REDCard to get 5 percent off ended up paying less for video games.
8. Shop Online Instead
If you weren't a part of the nearly one-fourth of Black Friday shoppers who camped out Thanksgiving night, you might have contributed to the 20 percent spike in online sales over the two-day period last year.
Congratulations: You avoided the crowds, fights and some poor-quality doorbusters, and likely still found some deals. Shopping online will also give you some longer-lasting savings. After all, Target's in-store deals only last throughout the weekend, and Walmart is notorious for its time-restricted Value of the Hour promotions; do some research online leading up to Black Friday to find a number of discounts that won't expire so fast.
Stay home to save yourself time, money and hassle — and for once-upon-a-time retail employees like myself, you'll be making their holiday not so black.
Photo credit: Kevin Dooley
The preceding article is from one of our external contributors. It does not represent the opinion of Benzinga and has not been edited.
Find out more about Sponsored Posts.
Posted-In: Black Friday tips BZ SponsoredPsychology General Best of Benzinga