Bitcoin Industry Growing Pains Create Risk For Investors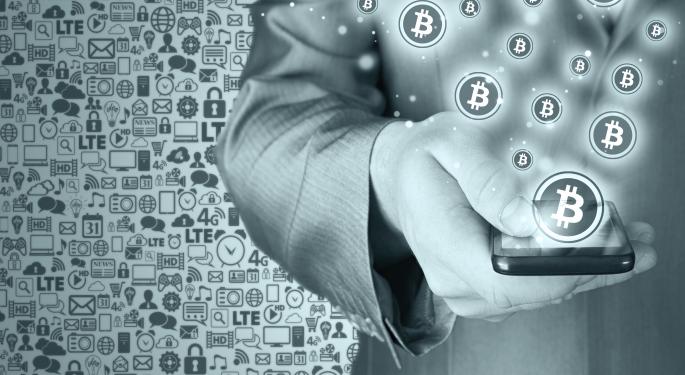 TechCrunch, with its article on Butterfly Labs' deceptive tactics, brought a reminder that not all bitcoin investments are good investments.
Bitcoin is a revolutionary technology that is growing faster than the Internet. Just like the Internet boom, bitcoin is poised to create massive amounts of wealth for entrepreneurs and investors. Investors, however, still need to exercise caution and research their investments.
Backstory On Butterfly Labs
When people hear about bitcoin and that coins are "mined" with a computer, they may quickly jump in without a good idea of the profitability.
Butterfly Labs was one of the first companies to advertise hardware designed purely for mining bitcoin. These new units, called ASICs, were much more powerful miners than anything else in existence at the time. Butterfly Labs began accepting pre-orders for these units.
Related Link: One Secret Of Bitcoin Bulls
Unfortunately, Butterfly Labs has been plagued with missed ship dates (up to a year), broken promises, FTC complaints and a $5 million lawsuit. It may come as a surprise that Butterfly Labs is still in business.
The Problem Is Bigger
The problem, however, stems beyond Butterfly Labs. During the Internet boom, everyone was trying to figure out how to monetize customers (aka visitors); the bitcoin boom is completely different. Every bitcoin service is handling bitcoins, which have inherent value.
Unfortunately, that easily accessible wealth tempts both internal employees and external hackers to try and compromise legitimate services bitcoin stashes. There are also plenty of outright scams and Ponzi schemes.
When Mt. Gox collapsed because of theft and fraud, investors lost $400 million worth of bitcoin.
Great Companies Will Enrich Investors
These bad apples cause problems for companies like BitPay, Coinbase, Circle and BitReserve. The risk of loss scares away potential customers, increasing customer acquisition costs. Instead of focusing on the consumer and business benefits they offer, these companies first have to assuage security concerns.
The same way that some Internet companies failed, while companies like Amazon, Google and eBay thrived, some bitcoin companies will go belly up, taking investors' money with them. By performing proper due diligence and diversifying their investments, investors dramatically increase their chances of benefiting from the digital currency boom.
Disclosure: At the time of this writing, David Smith has a long bitcoin position and owns So What's Bitcoin?
Posted-In: Bitcoin BitPay butterfly labs Coinbase Mt. GoxPsychology Tech General Best of Benzinga
View Comments and Join the Discussion!