Howard Stern's Worst Job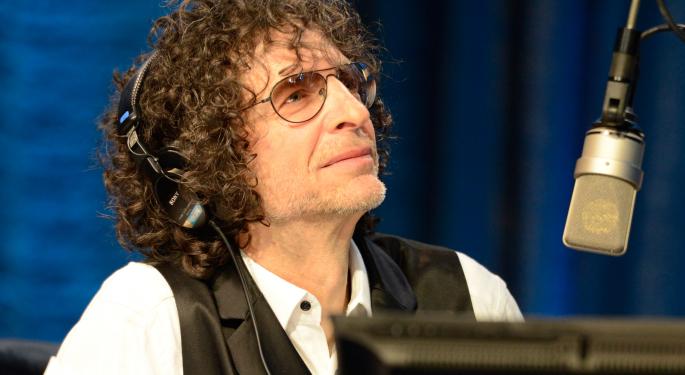 "The reason I turned down the radio job? Scared! I was scared."
The King of All Media, perhaps the most successful disc jockey in radio history, shied away from the career he loved since he was a child. Speaking on his Sirius Satellite radio show earlier this week, Howard Stern was in a discussion about the best and worst jobs he and his staff have ever had.
Stern mentioned his role as an assistant media buyer with Benton And Bowles advertising agency. B&B was founded in New York City in 1929, eventually merging with D'Arcy-MacManus Masius in the mid-1980s. Following other mergers and acquisitions, the brand eventually disbanded.
"It was just so bad, it was awesomely bad. If you ever see that in the want-ads, head for the hills."
Stern took the job around 1976 out of, as he put it, desperation.
See also: How Much Is Sirius Worth Without Howard Stern?
"I was scared to go on the radio. I didn't think I could have a career," said Stern, a far cry from fans of the shock-jock over the last three decades. Stern earned a degree from the Radio Engineering Institute of Electronics in Fredericksburg, Virginia. He eventually graduated magna cum laude with a Bachelor of Communications degree from Boston University.
But despite a well-rounded education and passion for broadcasting, Stern wasn't ready for WRNW in Briarcliff Manor, New York.
"I got the job before him and I didn't believe in myself," said Stern. He is referring to Harris Allen, a New York DJ still on the air today. "He was so good and I was like, 'I could never be that good.'"
Stern has been with Sirius XM since 2004, with two years left on his current contract. He topped the list of Forbes' Richest Celebrities in 2013, and was inducted into the National Radio Hall of Fame in 2012.
Posted-In: Benton & Bowles broadcasting Howard Stern Sirius XMPsychology Media General Best of Benzinga
View Comments and Join the Discussion!