Tips for Setting a Budget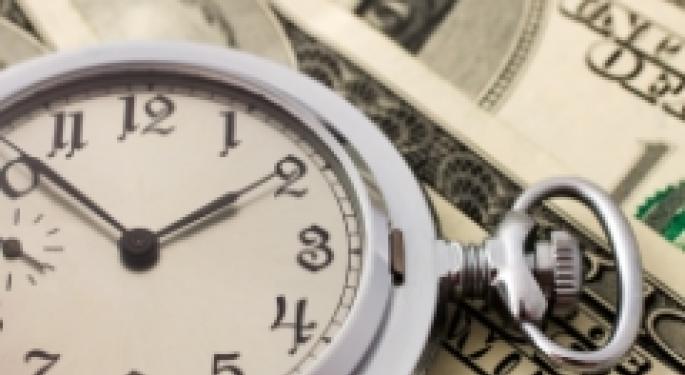 While Benzinga mostly covers actionable trading ideas and news stories, we've decided to delve a bit deeper into personal finance. The team at Benzinga would like to assist readers with not just their investing endeavors, but their financial lives as a whole. And today, we continue this effort with some tips for setting a budget.
As financial guru Dave Ramsey says, "The Jones' are broke." Of course, he's referencing the tendency to keep up with the material habits of others, even if it means living above one's means.
He's right. According to the U.S. Bureau of Economic Analysis, the average American saves just 3.2 percent of their income. If that's not bad enough, a Bankrate.com survey revealed that 76 percent of Americans live paycheck to paycheck. Ouch!
Fortunately, you don't have to walk over the cliff with the herd. Below are a few tips for setting a budget.
Set Goals
Goals provide motivation to stay the course on your budget. While only you know what you truly want to accomplish, potential goals include:


Saving for your child's college education

Saving for retirement

Saving for a vacation

Paying off credit card debt

Paying your house off early
It'll be a lot easier to give up that weekly trip to your favorite restaurant if you know you're 10 months away from a trip to Tahiti.
Track Income and Expenses
Bank of America (NYSE: BAC) offers an excellent spreadsheet you can use for free. It identifies specific income and expenses to track, both estimated and actual, and tallies the totals automatically. It also calculates how much over or under budget you are.
The key is to accurately record your spending to base your decisions from. Consider updating the sheet daily or at least weekly to avoid confusion.
Use the Envelope System
Once you have a strong grasp on your income and expenses, divide and conquer your financial woes. Dave Ramsey recommends taking all expenses that can be paid via cash and setting up an envelope for each.
Related: Where to Invest Excess Money
Then, based on your budget analysis, place the appropriate amount of cash in each envelope at the beginning of each month. For example, add $450 to your grocery envelope, $150 for clothing and so on. Doing so allows you to easily track how much you have left at any given point.
Once an envelope is empty, avoid additional spending in that category until the following month. If you notice you run out of money early consistently, find a way to reduce your expenses or shift money from another category. For example, food is more important than entertainment, so you might have to "borrow" from your entertainment envelope to increase your food budget.
Be sure to set aside enough income to cover non-cash expenses such as utilities, perhaps in your checking account for automatic withdrawals.
View Comments and Join the Discussion!
Posted-In: U.S. Bureau of Economic AnalysisPsychology Personal Finance General Best of Benzinga